Apr. 28, 2017
Follow the experts! The BEST 5 rejuvenating cafes you must visit in Okinawa
Here we have a list of top 5 cafes been recommended by an Okinawa expert, who has visited Okinawa for more than 100 times. Each cafe has its own speciality and rejuvenating atmosphere. For instance, there is a cafe, where you can overlook the emerald green ocean of Okinawa and a cafe surrounded by subtropical forest. Here a list of top 5 rejuvenating cafes you must visit in Okinawa!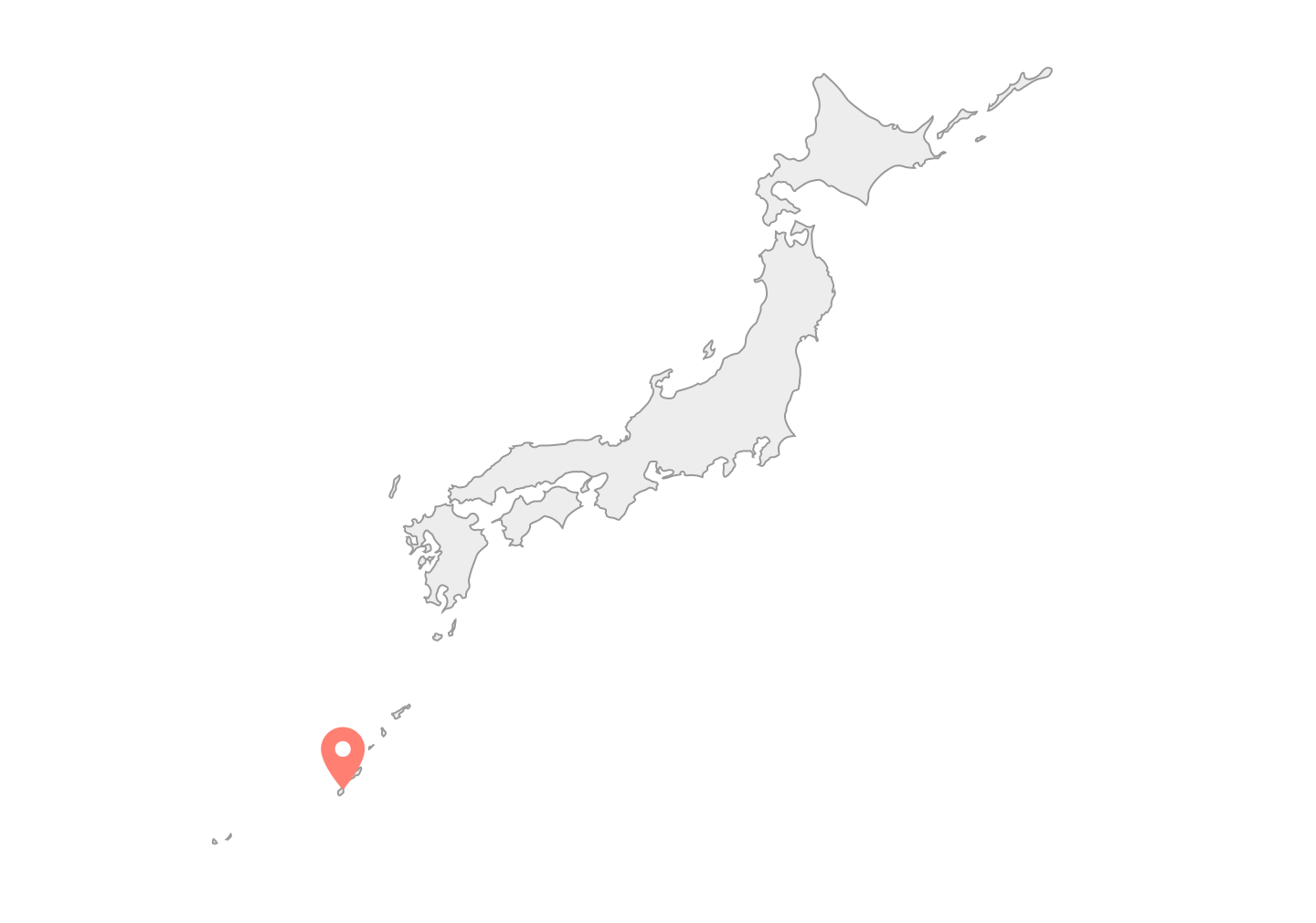 Rejuvenating Rating No.1
Yachimun Okinawa lion Cafe
Address: 1439 Izumi, Motobu-chō, Kunigami-gun, Okinawa-ken 905-0221
TEL:0980-47-2160
Trading hours: 11:00 ~ 19:00
Closed: MON & TUE (open on public holidays but close the following day)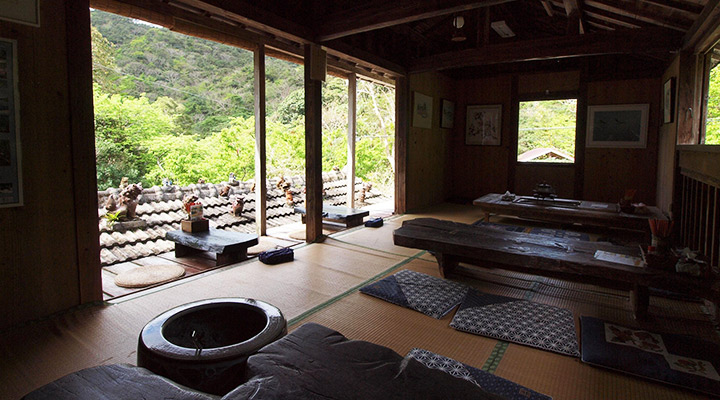 The cafe located in the middle of the forest in Motobu Peninsula. Motobu Peninsula is well known for its Okinawa Churaumi Aquarium. In the cafe, there is an open space on the second floor, which allows the guests to see the panoramic view of the forest. The building used to be owners' home and has been transformed into this forest cafe. It is surrounded by all different Okinawa native flowers and trees.
Yachimun means pottery in Okinawa dialect and there are many of Okinawa lion potteries been placed in the cafe. The most popular drink in the shop is the wild orange fresh juice made with locally picked fresh citrus fruits. What else can beat a glass of refreshing citrus drink in summer?
Last but not least, you must also try the dessert called 'Chinpin', it is an Okinawa style pancake beaten with Okinawa brown sugar.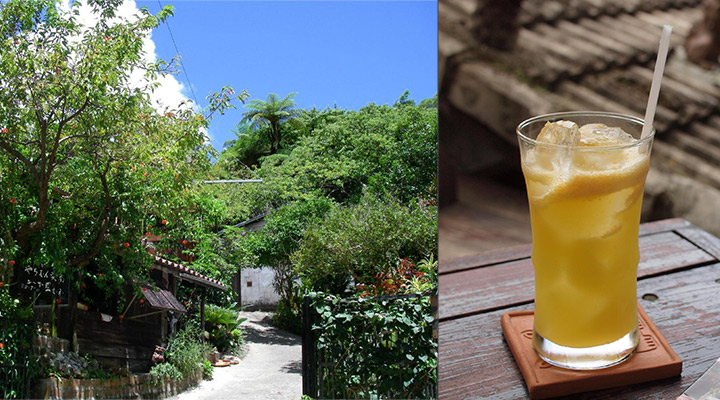 Rejuvenating Rating No.2
Hamabe Tea House
Address: Tamagusuku-2-1 Tamagusuku, Nanjō-shi, Okinawa-ken 901-1400
TEL:098-948-2073
Trading House:10:00~20:00; Monday opens from 14:00
Closed:Open 7 days (including public holiday)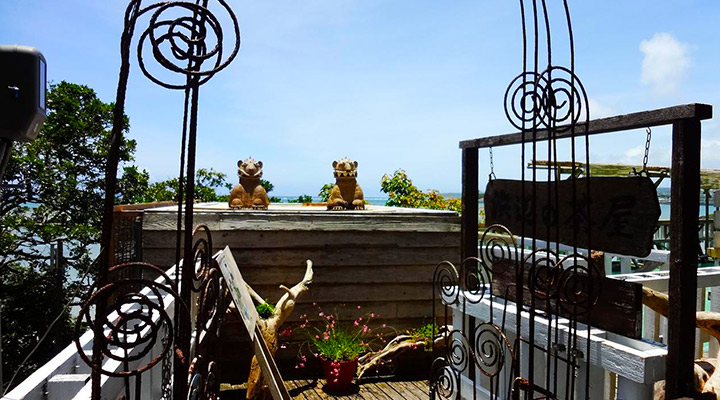 The second cafe is located near Oshima, which is an island on the south side of Okinawa main island. The cafe is by the beach, therefore you get to enjoy the paranormal ocean view while having your coffee.  Especially the ocean facing terrace seats are always popular for the couples. Hamabe Tea House is proud with their home-roasted coffee. It is indeed rejuvenating while enjoying the ocean view with a cup of nice home-brew coffee.
One tip from the expert, try to go early if you can as the roads are quite narrow and it can be pretty busy at the parking lot.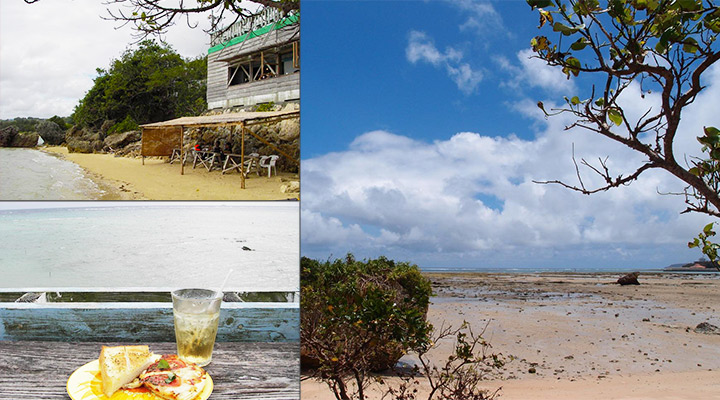 Rejuvenating Rating No.3
Oceanview Cafe Yabusachi
Address: Hyakuna-646-1 Tamagusuku, Nanjō-shi, Okinawa-ken 901-1400
TEL:098-949-1410
Trading House:11:00~ until sunset
Closed:Wednesday (open on public holidays)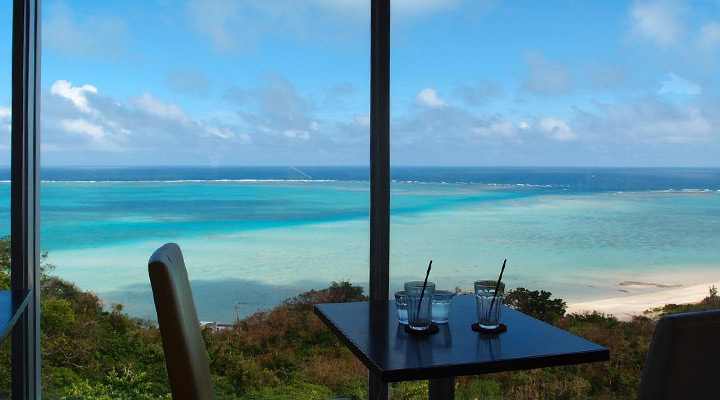 Third cafe is located in Hyakuna Beach on top of a hill overlooking the white sand beach.
In the cafe, there is a huge glass window, which allows the guest to enjoy the phenomenal ocean view. It is like a paint hanging on the wall. In the cafe, not only you can enjoy nice coffee but also delicious beef steak and mouthwatering omelet rice. You will never walk out the door with a empty stomach! Furthermore, near the cafe there are also several places you can visit and get yourself recharged amongst the natural environment.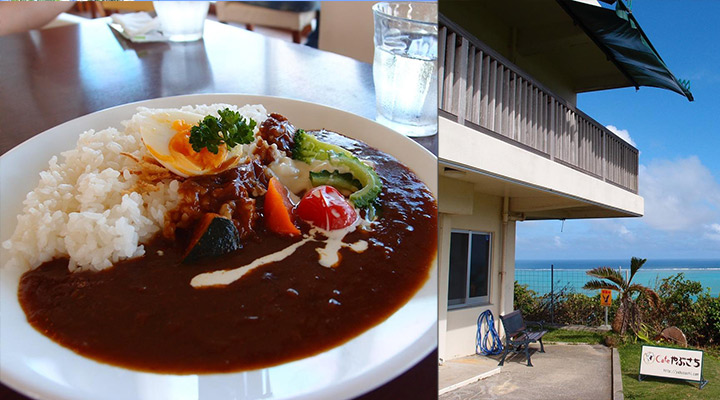 Rejuvenating Rating No.4
CAVE CAFE
Address:202 Maekawa, Tamagusuku, Nanjō-shi, Okinawa-Ken 901-0616
TEL:098-948-4192
Trading House:10:00 ~18:00
Closed:Open 7 days a week (including public holidays)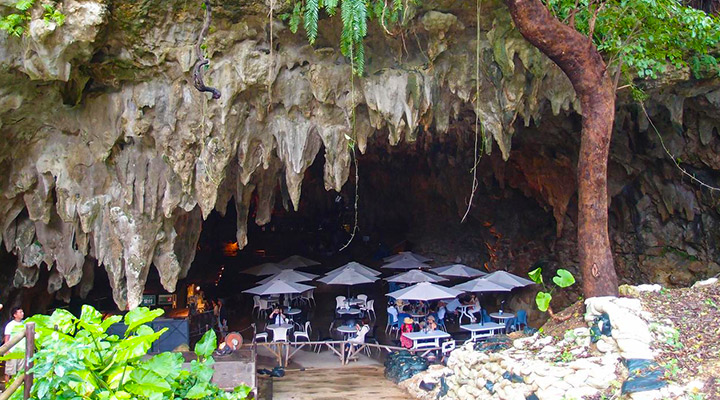 Like its name, the 4th cafe is located in the limestone cave near the Okinawa World. you will be amazed by the greatness of the nature. Several tens of thousands years ago the cafe used to be a cave filled with many limestones until they crashed and became the spacious cafe hall as you can see today. Usually you would need to join a tour to enter the Valley of Gangara, however you can enter the cafe for free. There are variety of drinks you can choose from, what's more you can enjoy special flavored ice cream, such as Okinawa brown sugar and sweet potato!
Our friendly reminder! Make sure you bring your mosquito repellent spray to prevent mosquito bites in summer when you visit the Cave Cafe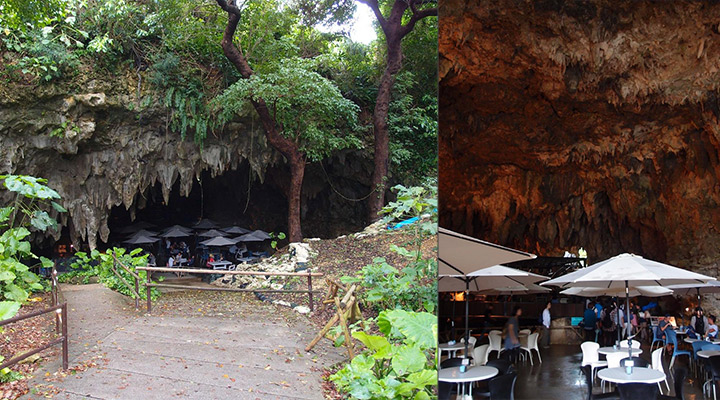 Rejuvenating Rating No.5
Fuu cafe
Address: 557 Sesoko, Motobu-chō, Kunigami-gun, Okinawa-ken 905-0227
TEL:0980-47-4885
Trading House:11:00 – Sunset
Closed:WED, THUR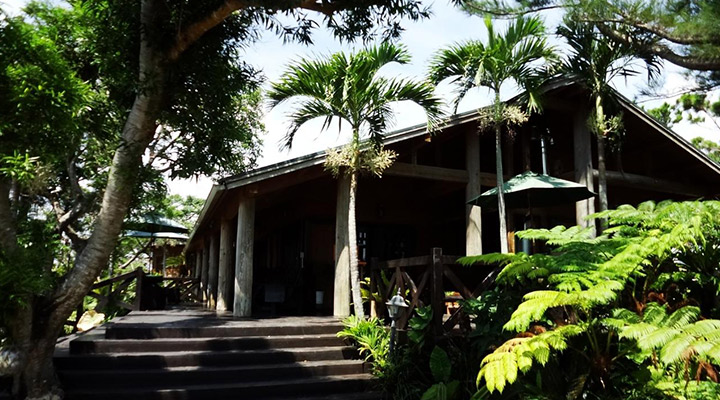 Fuu Cafe is located near Sesoko beach, which is famous for its crystal clear sea water. It is a wooden building, which gives you a peaceful and chilling atmosphere. Inside the cafe, there is an outdoor garden where you can enjoy your tea under parasol. All meals are made with organic ingredients with no or reduced amount of pesticides.
Please don't forget to pay this cafe a visit on your way to Okinawa Churaumi Aquarium from Nago, it is only 5 minutes away from the Sesoko bridge!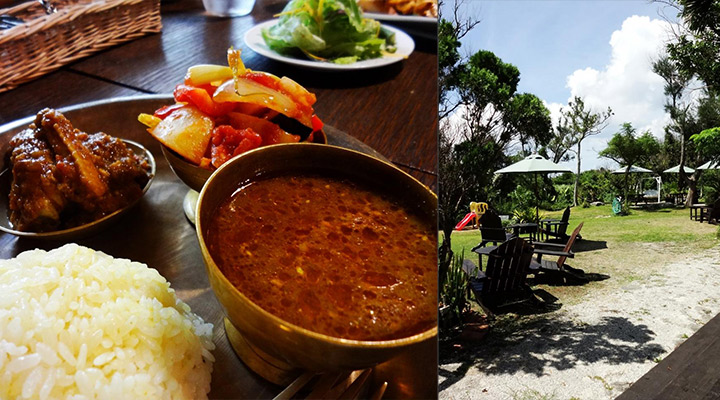 Okinawa Style Housing Recommendations
More than 100 years old traditional Okinawa buildings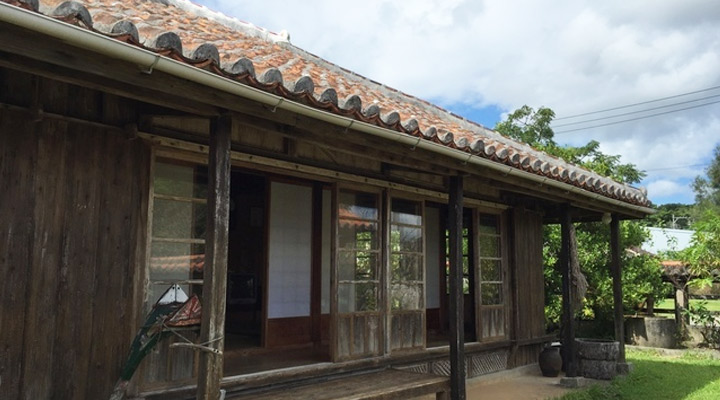 There are 4 Japanese style bedrooms. With covered BBQ area in the garden. There is also a whirlpool bathtub available.
Okinawa Style Housing Recommendations
Traditional house villa. Easy access to tourist attractions.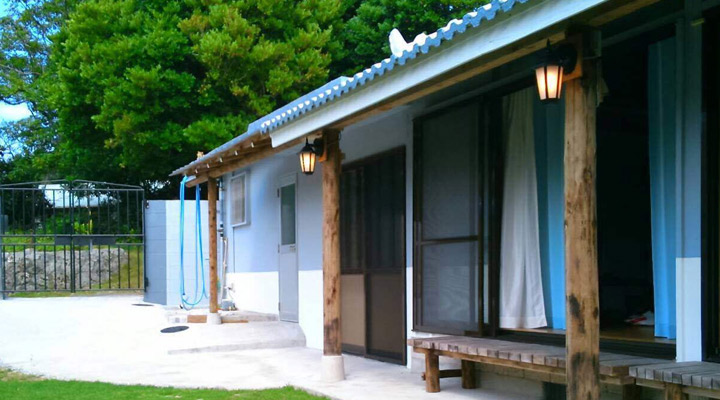 You get to have the entire vocation rental house!
Easy access to Nakijin Village and tourist attractions in Motobu
Kitchen is available, which suitable for family or a group of friends.
We assure you will have a great experience during the stay.