[Mima, Tokushima] relax both your mind and body at the Anabuki River, Japan's clearest water stream.



Mima City, just a 40-minute drive from the Takamatsu Airport and a 60-minute drive from the Tokushima Airport, is lined with the Udatsu Townscape, a historic merchant town including bamboo-ware shops that are unique to the region.

The city's vibrance has grown in recent years due to its popularity as a satellite office destination for employees looking to live outside of Tokyo, resulting in a number of cafés and other businesses run by Japan's younger generation.

Udatsu Townscape

Japanese umbrella

indigo dye
Additionally, Mima City is known for hosting the oldest Farm Stays in the Tokushima prefecture, and the first in the Shikoku and Chugoku region to be recognized for its world agriculture heritage. This authentic "rural life" experience is guaranteed to bring balance to both body and mind.

Tea plantation

Tea plantation

Soba plantation
Waki-Machi
Historic AIZOME Merchant Town
Waki-Machi, a town that has flourished through the historic trade of AIZOME (Japanese indigo dyeing) is famous for its beautiful botanic spots, covered in cherry blossoms, tulips, and orchids.
Among these spots is the breathtaking view from the Yaoyorozu no Kami shrine, with over 8,000 cherry blossom trees blooming in the surrounding highlands at an altitude of 800m (2600 ft).
The local floral shop Anmitsukan contains a variety of Mima's original souvenirs, including direct sales of cymbidium and other unique orchid products.
Orchids

Cherry blossoms

Tulips
Anabuki-cho
Japan's Clearest Water Stream
Known for its completely clear waters, the Anabuki River is a prime camping destination in the summer, as well as a popular Japanese filming location.
While driving Japan National Route 492 along the Anabuki River, you will pass Koibito Touge (Lover's Pass), where you can make a wish to find your true love. You will also find the 33m (110ft) Kanjo Waterfall before arriving at Mount Tsurugi, the second highest peak in western Japan.
The mountain's summit can be reached by a well-maintained trail reaching an altitude of 1,955m (6,400 ft), or it can be reached via a 40-minute cable car ride. You will even find an advanced eco-toilet system along the trail, making it perfectly accessible to novice climbers!
Kanjo Waterfall

Mount Tsurugi

Anabuki River
Mimacho
The Temple Town Selected in Shikoku's 88 Wonderful Views
Located in the westernmost part of Mima City, Mimacho is famous for its historic temple town lined with numerous buildings and burial grounds. Referred to as a "mini-ancient" city, you can experience this area in the countryside while walking along the Yoshino River.
Adjacent to the Kagawa Prefecture, Mimacho is only 40 minutes over the mountain pass to the Zentuji Temple, birthplace to the famous Japanese monk Kōbō-Daishi.
The perfect complement to the Shikoku 88 Pilgrimage, Mimacho also boasts some of the best up-and-down cycling trails.
Anraku Temple

Temple guide

Yoshino River
Koyadaira
Refresh Yourself with the Scent of Yuzu Orange
Koyadaira, surrounded by a 1,500m (nearly 1mi) high mountain, offers a nostalgic atmosphere of old Japan and a sense of its history, life and culture.
Despite its harsh living environment, the people of Koyadaira survived by supporting one another, going on to establish a marginal village with characteristics that remain unique to the region to this very day.
The area is known for its cultivation of the Yuza Orange deep within its mountain forests, which provide a stunning yellow glow along the mountainside during the harvesting season.
The Yuza Orange is great for tasting, drinking, and even as a bath ingredient. Whichever form you choose, you will end up feeling perfectly refreshed.
Autumn leaves

Yuzi

Sea ​​of ​​clouds
Recommended Countryside Stay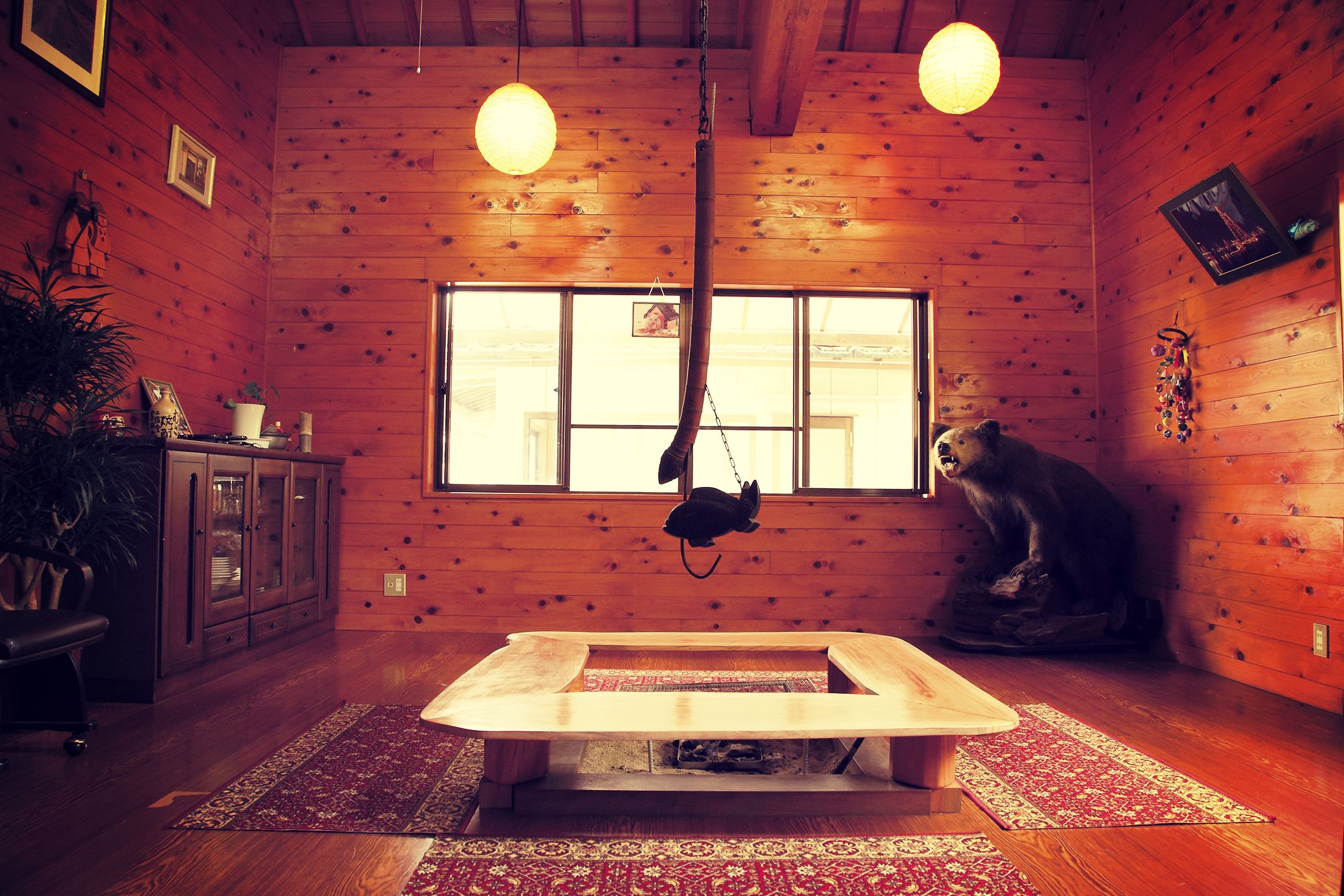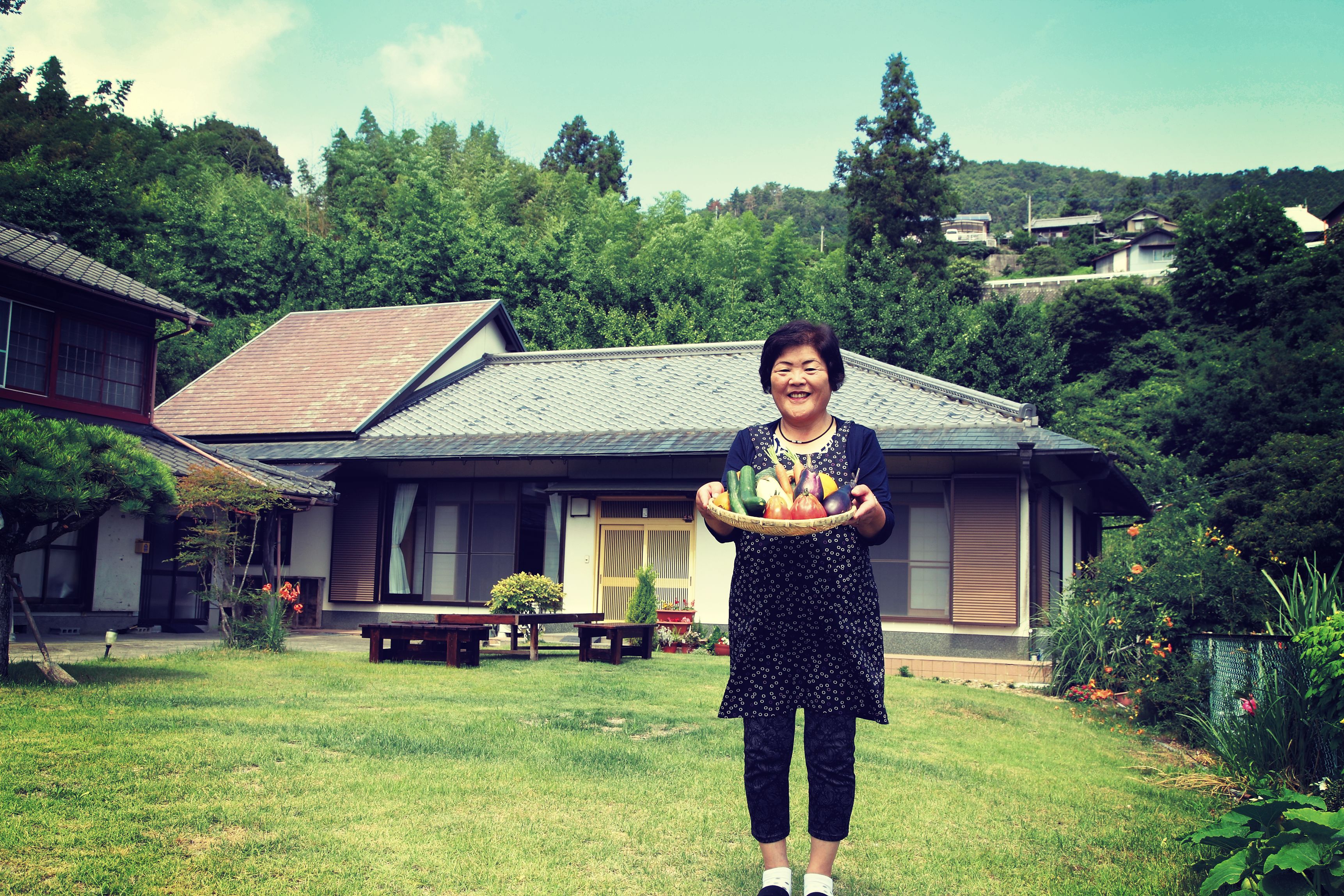 With its spectacular views of Mount Kotsu and heartfelt hospitality, the Izumi inn
offers a menu with a variety of seasonal food items.
Nakajima Farmhouse Minshuku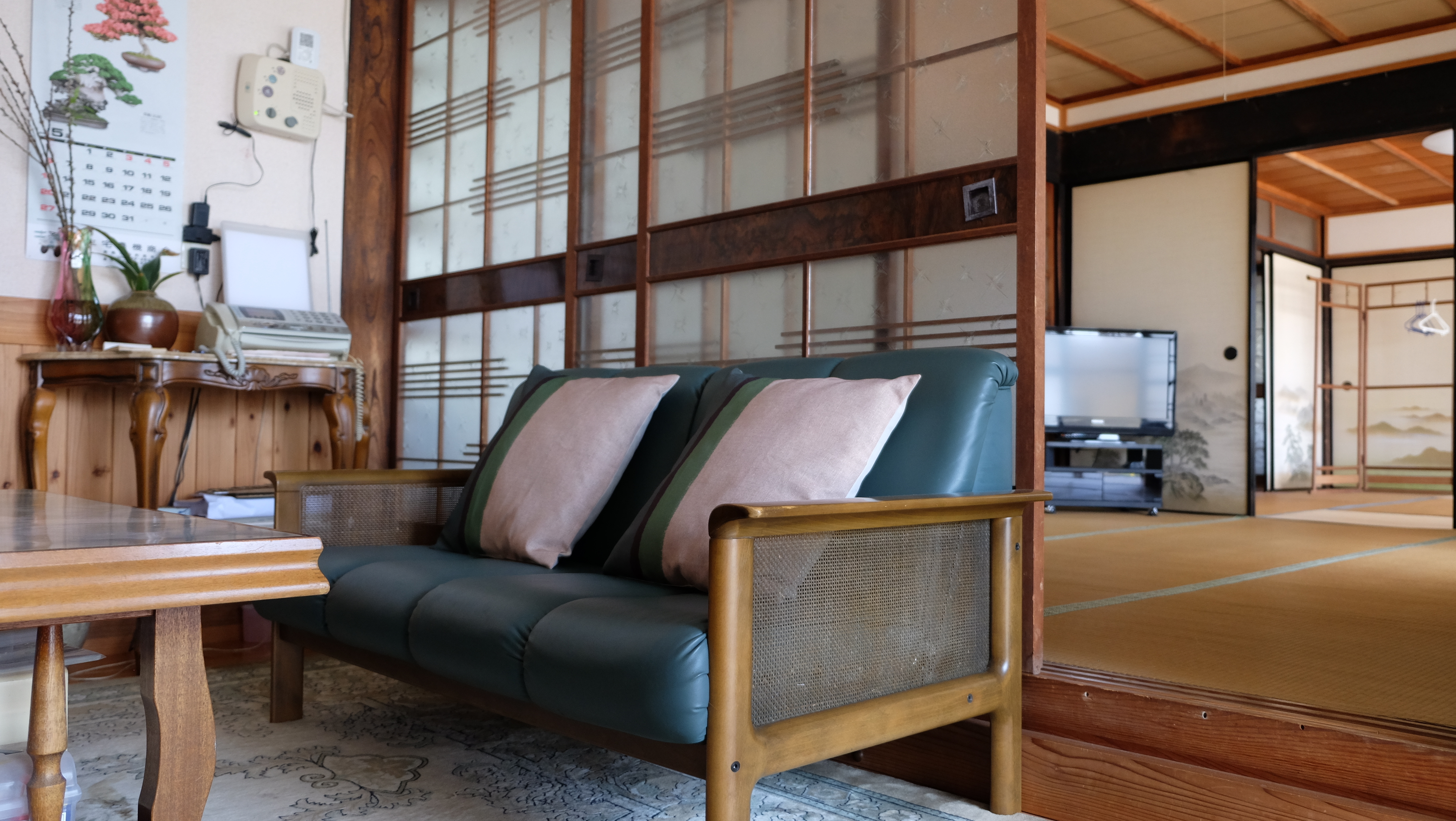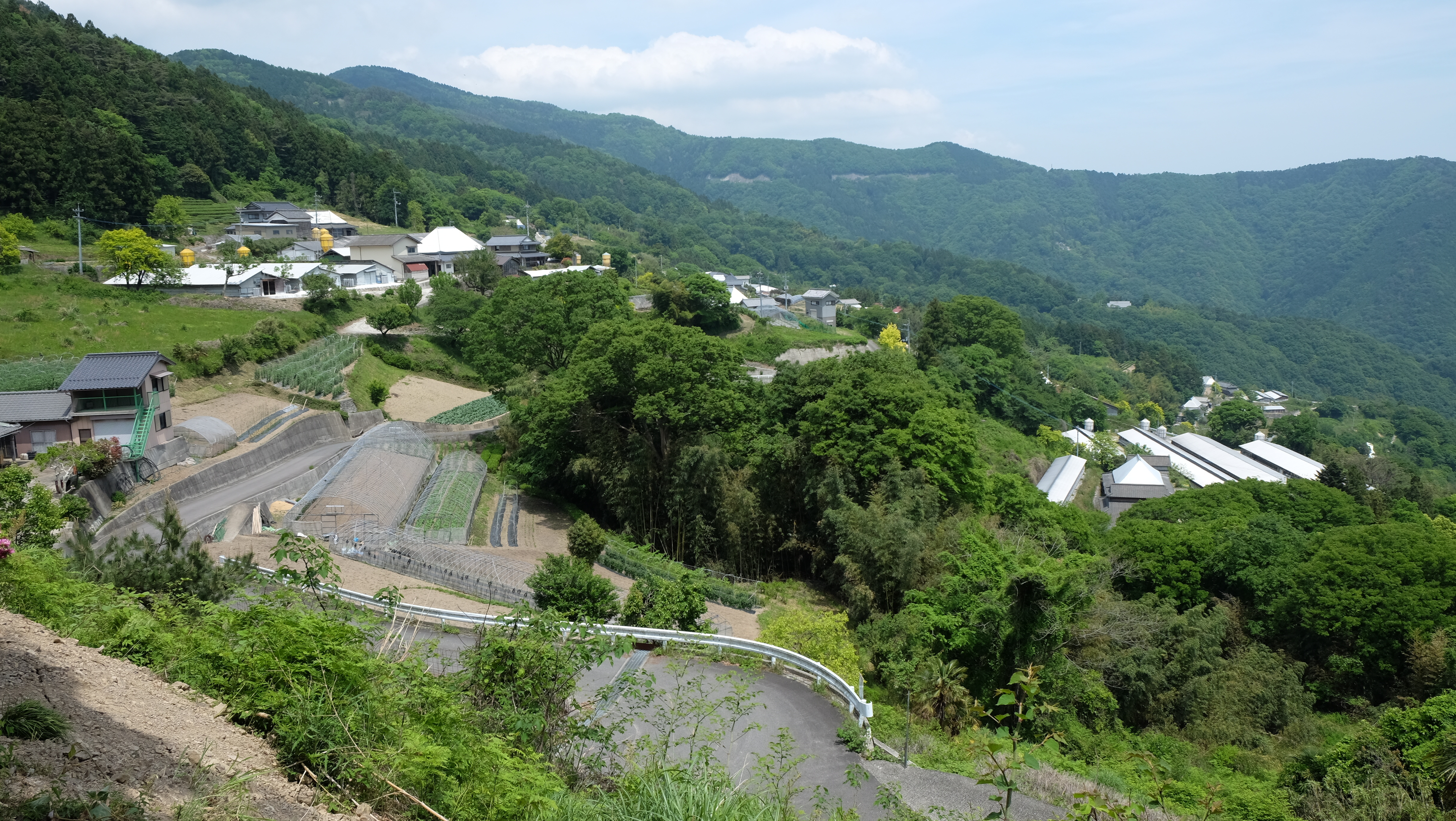 On a clear night, take in the beautiful brightness of the starry sky from the open field 600m (1,970ft) above sea level.
You can also try the host's specialty, "Yokokura Tofu," which has gained popularity among both locals and the surrounding areas.
Early morning dining experiences are also offered, including a tofu-making workshop and fresh soy milk tasting, which is perfect for a vegetarian guest.
Fuchimyou Walking Tour
Discover Unique Spots with Local Interaction
The Anabuki River has been recognized by the Globally Important Agricultural Heritage Systems (GIAHS) and with over 150,000 visitors annually, it is easy to see why. Local companies and satellite offices have come together to create a unique tour helping to make the river one of the main sightseeing highlights.

The tour will take you off the beaten path, highlighting amazing spots such as small, unique cafés that you would have otherwise missed, all while allowing you to learn more about the area's rich history and agricultural roots.

Fuchimyou Village, one of the tour's main spots, is the first area in the Shikoku and Chugoku region to be recognized as a World Agricultural Heritage site.

When in the village, look out for its unique "Koegro" creations, symbolizing the area's agricultural heritage, take in the local plant life, then finish the day at the observation deck at night for a look at the starry sky.

While walking through Fuchimyou Village, immerse yourself in the world's agricultural heritage while interacting with the locals, and take advantage of the last spring season of the Heisei Period!

Agriculture experience

Koegro

Tea plantation
Anabuki River
The Clear Stream Pottering (Cycling) Course
"Pottering," the Japanese term for taking a leisurely bicycle ride, has become quite the phenomenon in recent years. This cycling course will take you past a number of souvenir shops, shrines, and temples all while crossing bridges directly over the Yoshino River, as well as a sinking bridge designed for flooding.

In Mima City, known for its steep hills, folding bicycles such as Bromptons have become widely adopted. The top of the hill is easily accessible by bus, allowing you to enjoy the ride while going downhill. With the natural clean air from the clear Anabuki River, you can gain an entire new perspective on this beautiful city! Reservation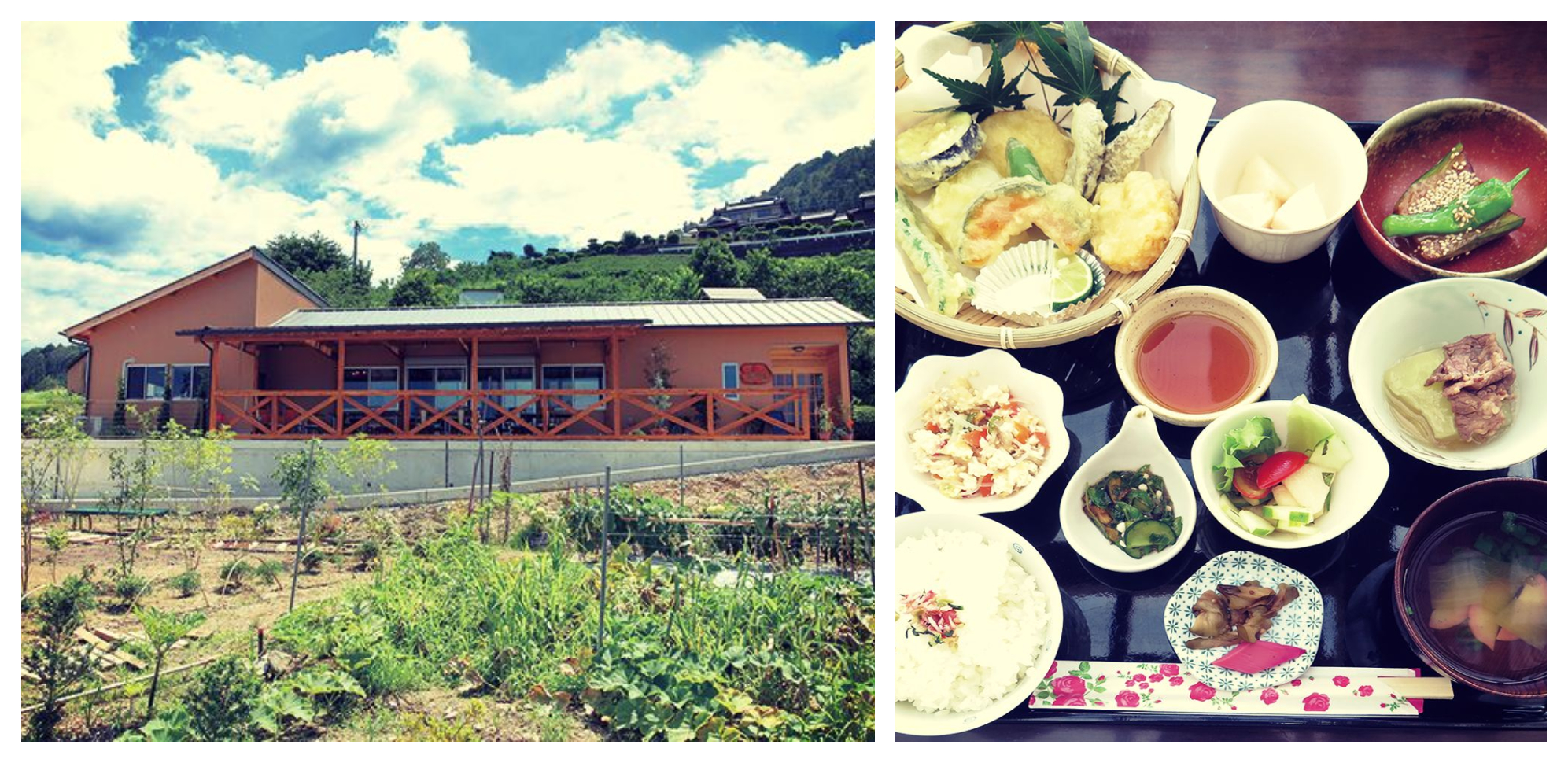 農家レストラン風和里(ふわり)
〜風和里定食〜
地元産野菜づくしの ヘルシーなランチが女性に人気。

Address: Fuchimyo-307 Anabukichō Kuchiyama, Mima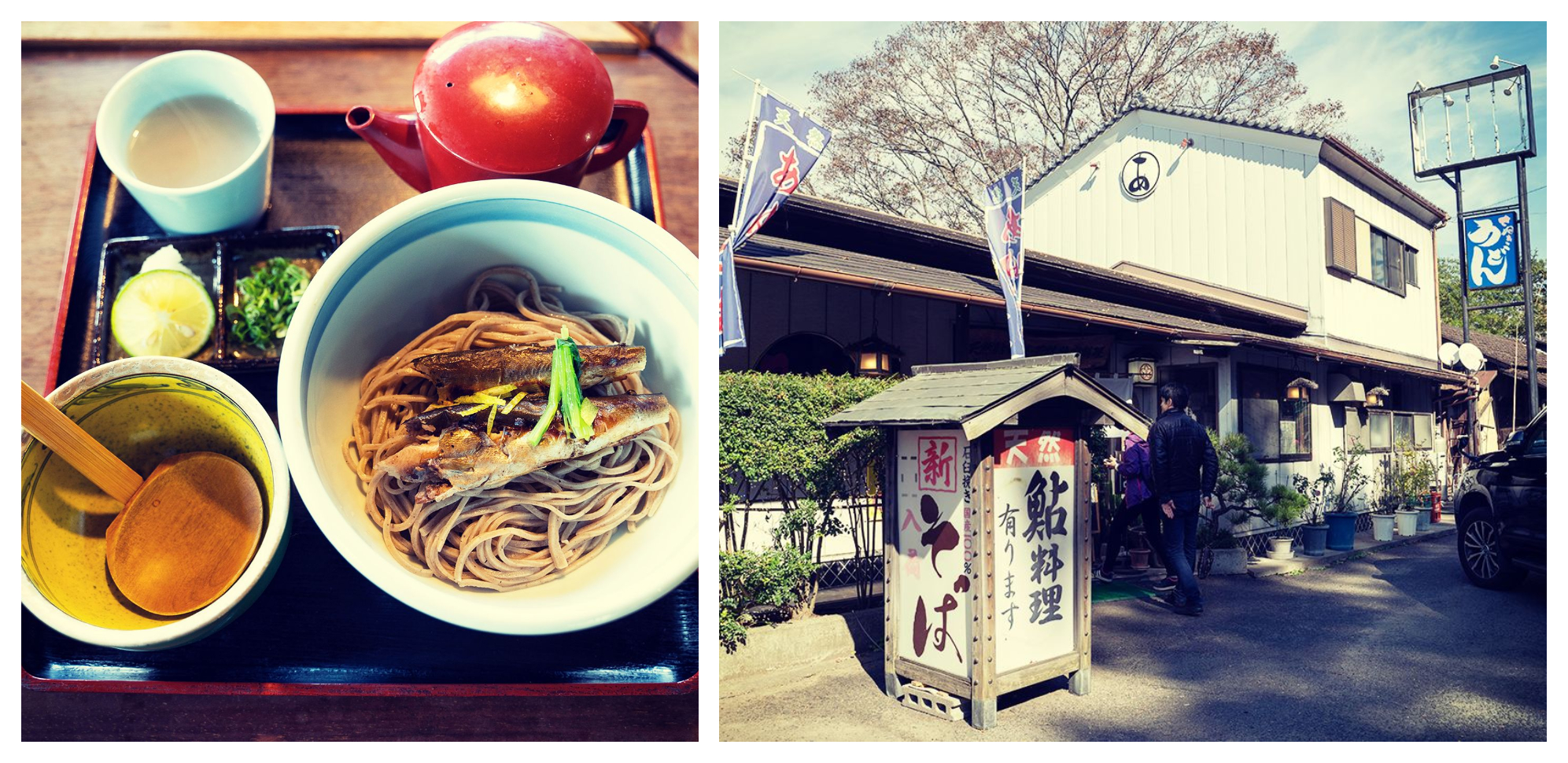 あめん棒
〜天然鮎そば〜
清流穴吹川の天然鮎を2匹も使っ た贅沢な一品(夏期限定)です。 鹿肉、を使ったジビエ料理も楽し めます(期間限定)。

Address: Higashinaruto-93-3 Anabukichō Anabuki, Mima
ぶどう饅頭 日乃出本店

じいじのきのこ 美馬しい茸協同組合

してはらブルーベリー園