Dec. 26, 2016
Exploring the riverside city in a day
There's nothing like a ride around to discover this downtown area and everything there is to do here.
I will introduce you five destinations perfect for a relaxing, fun and gourmet one-day trip.
Here's my one day cycling adventure in "The City of Water".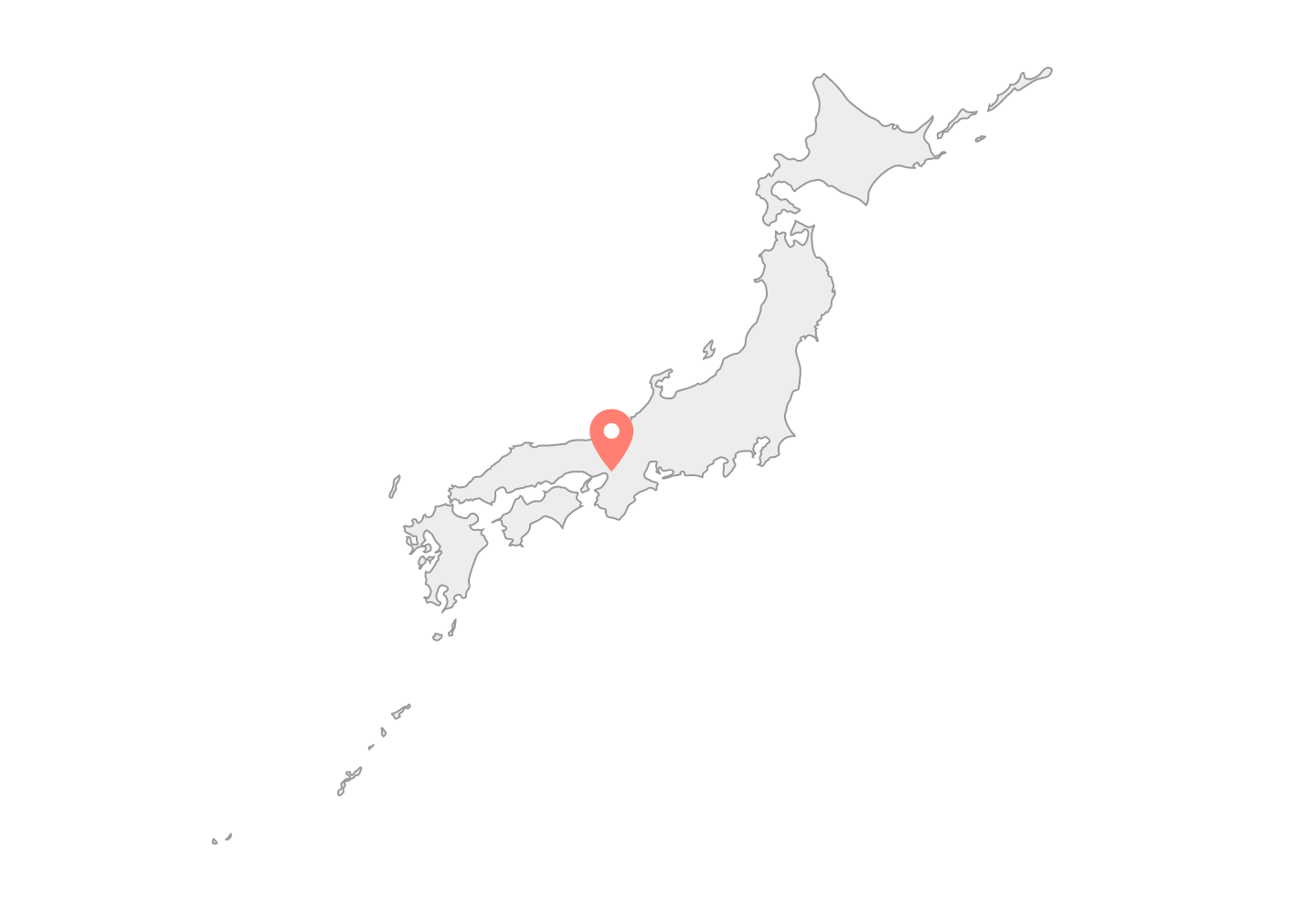 Cycle route and map
Starting from Kitahama, the stylish business district of Osaka, I headed to Umeda. On the way, I enjoyed cycling through downtown Nakazaki-cho. Then I took a small boat from the Hachiken-Yahama pier.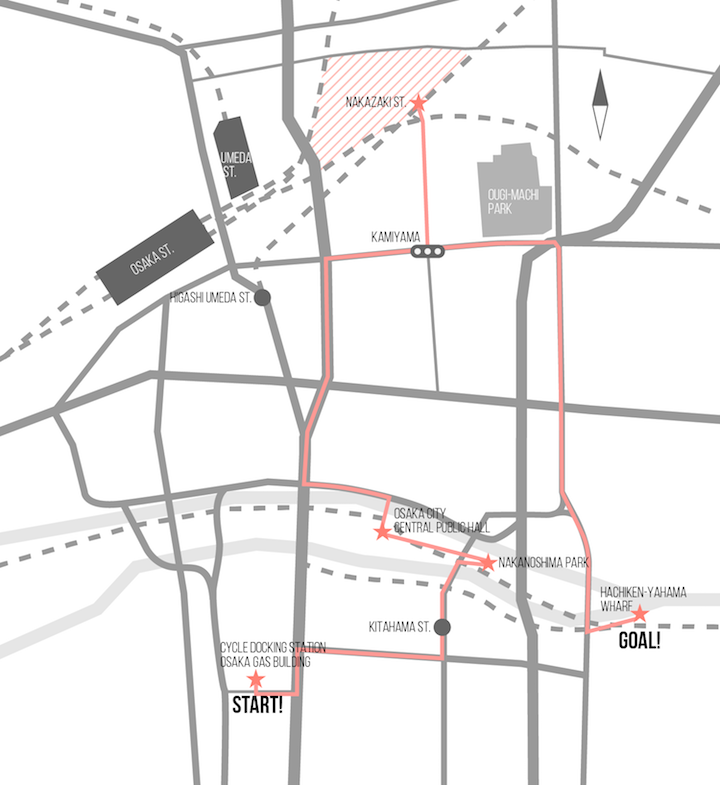 RIVERSIDE YOGA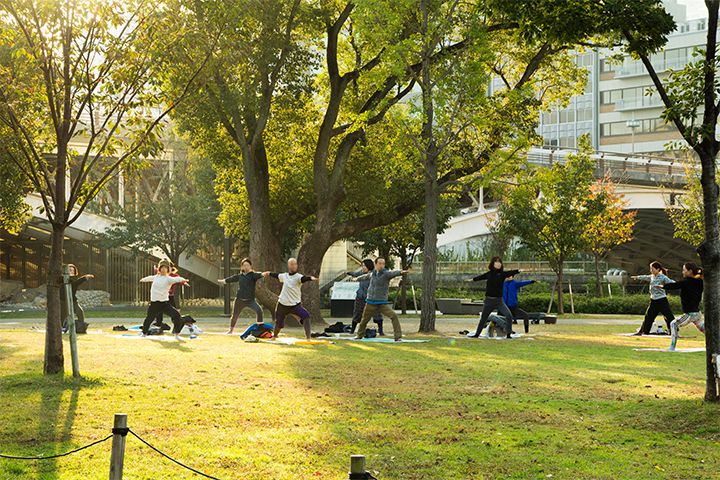 Rise and shine!
The first stop is "Riverside morning yoga". "Nakanoshima Park Yoga" is a yoga class for early birds, held in Nakanoshima Park. No need to worry about equipment, you can rent a yoga mat for ¥200 only.You can see local people in their everyday life, like a lady walking her dog, businessmen on their bicycle, and enjoy the view of small boats regularly passing by.
Take a deep breath, enjoy this beautiful morning and start your day feeling good and refreshed!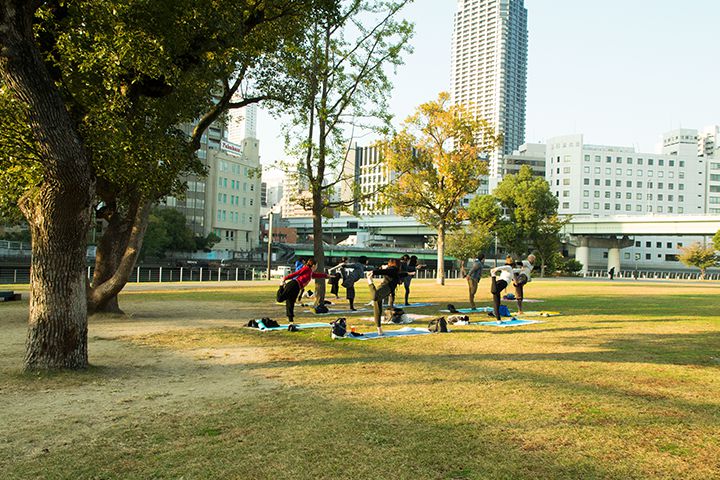 INFORMATION
Nakanoshima Park
¥ : ¥500/person / ¥200 Mat rental
Schedule:
7:00~8:00/Mon
8:00~9:00/Sat.Sun
Official page: http://seikatuyoga.com/river_top.html/
OSAKA CITY CENTRAL PUBLIC HALL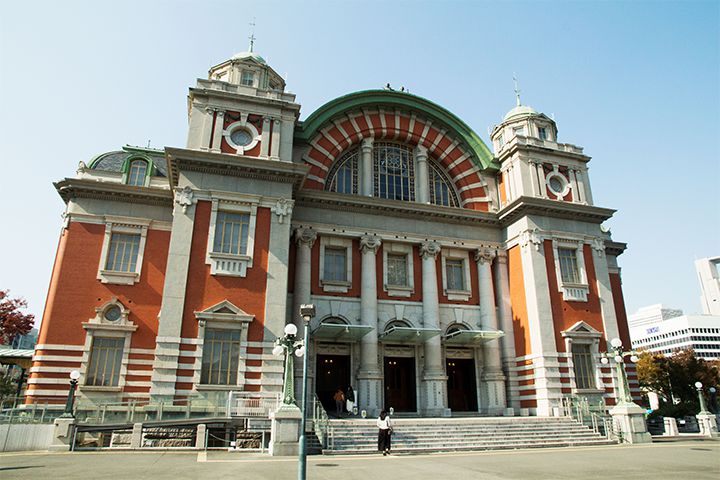 Near Nakanoshima Park stands the Osaka City Central Public Hall, a beautiful historic building. The public hall, with its quaint architecture, is a symbol of the Nakanoshima area. Built during the Meiji Period, it features a breathtaking Western-style painting on the ceiling of its Special Room. Stopping for lunch in the restaurant of the basement floor is highly recommended
Note: To see the special room you will need to book a guided tour (admission fee necessary)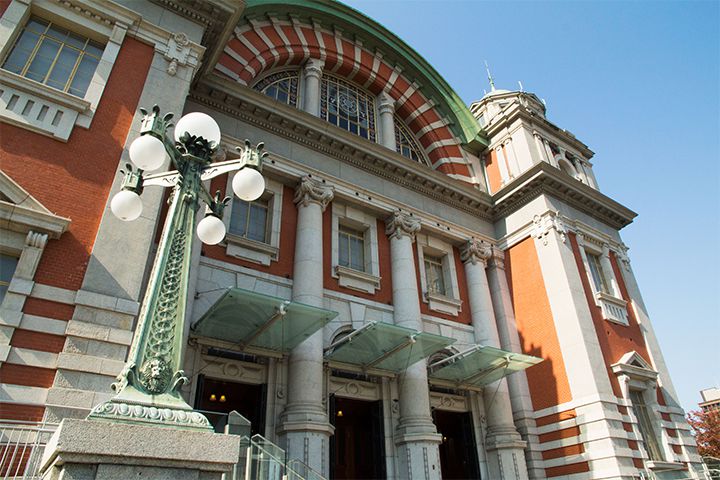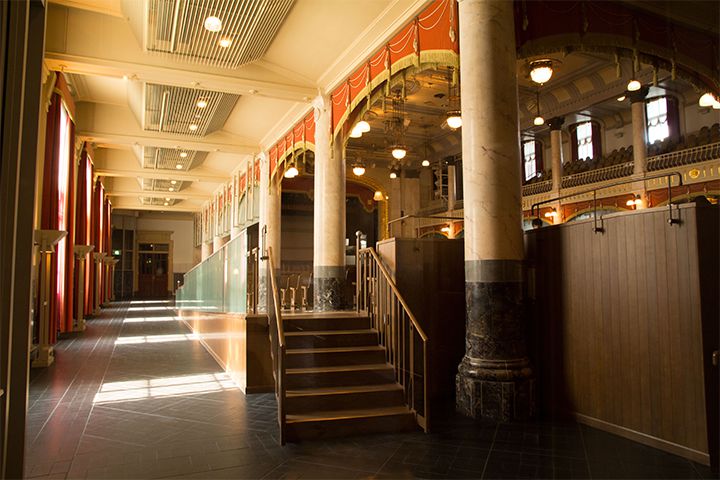 INFORMATION
Osaka City Central Public Hall
¥ : FREE Hours: 9:30~21:30
Official page: http://osaka-chuokokaido.jp/english/
NAKAZAKI-CHO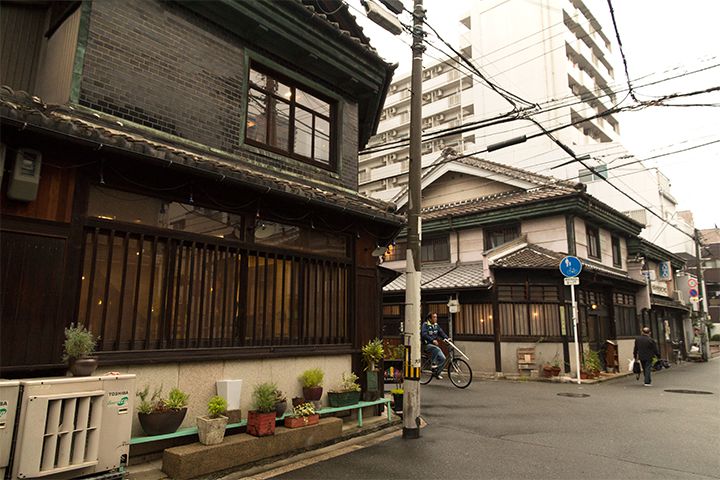 Located near Umeda station, you can easily lose a few hours wandering at this area.There a lot of small shops, vintage boutiques, quirky gift shops and hip staff.
Heading north, get off the beaten tracks and wander through the narrow alleys of Nakazaki-cho, a quiet place typical of Osaka with rows of traditional town houses where you will find lots of lovely shops. You can easily spend several hours wandering in this area close to Umeda Station, exploring all the vintage boutiques and quirky gift shops run by very fashionable people.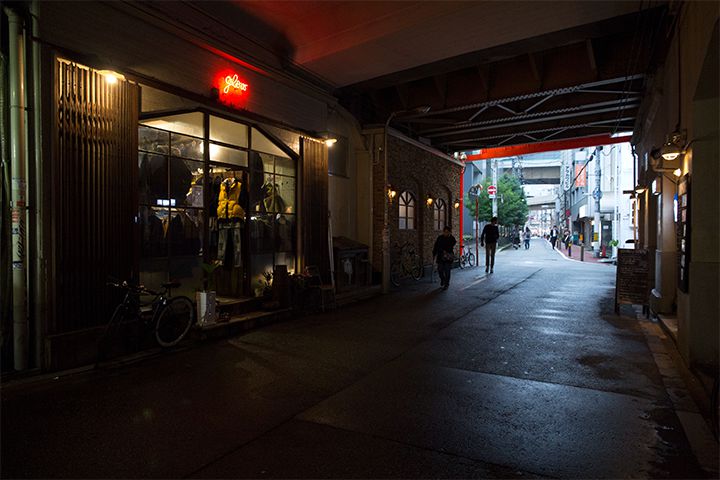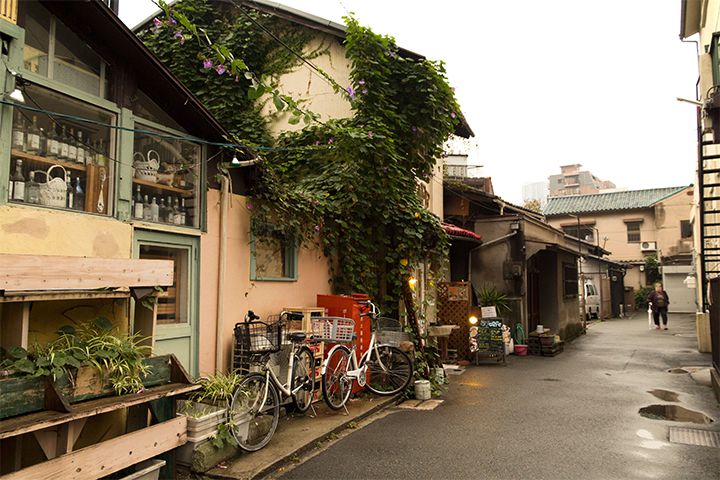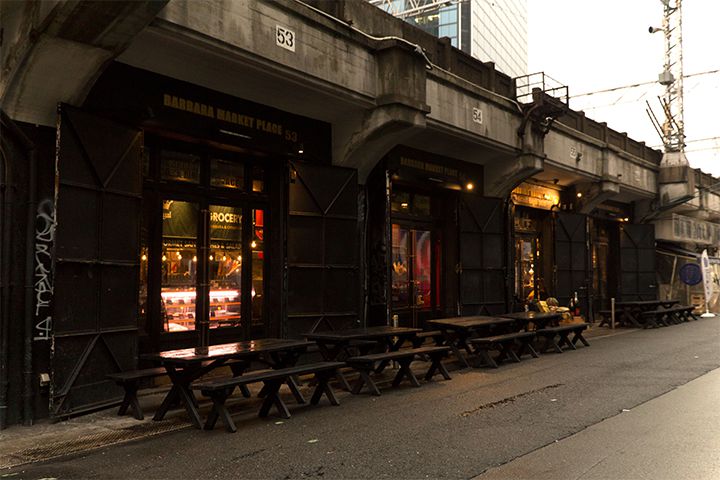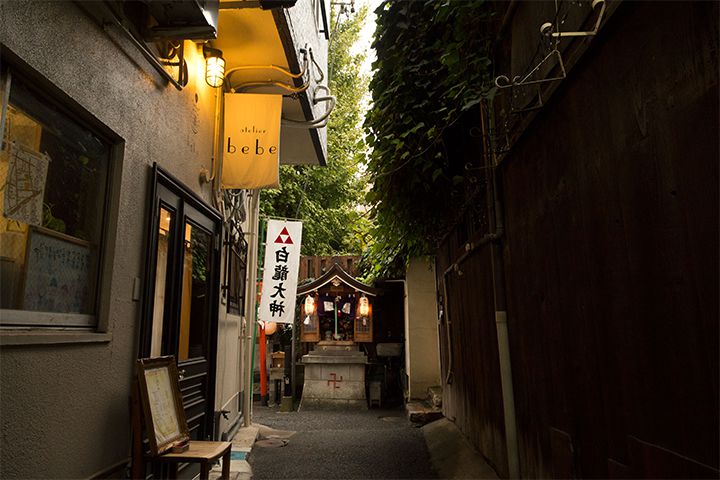 It's a great place to discover how daily life is in downtown Osaka.
During your stroll, you might see this adorable shrine standing at the end of an alley, its white paper lamps producing a beautiful light. You can find this kind of tiny shrines everywhere in Osaka. Locals take good care of these mini shrines, as they are important symbols of faith.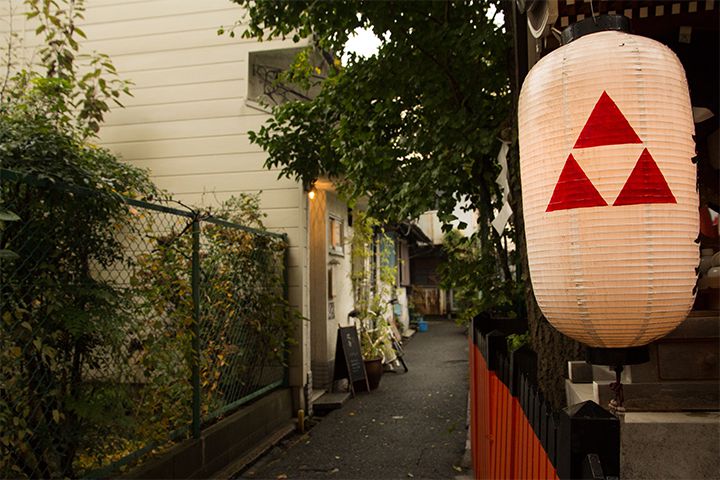 OFUNE CAMOME CRUISE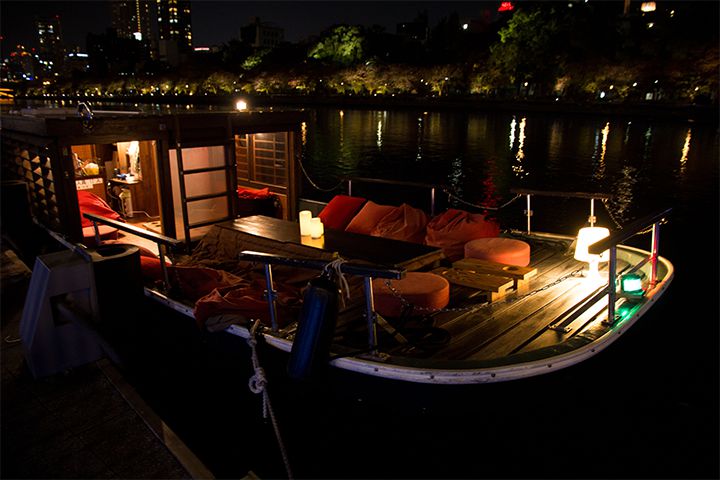 Top off your wonderful day-off with a cruise aboard Ofune Camome, a small sightseeing boat. The tour is led by a professional and very friendly local guide. On the boat, you can take a nap, have a coffee or a beer, and simply enjoy a wonderful moment.
I enjoyed the lounge atmosphere of the evening cruise when I went with friends.
Sitting on the desk under a Kotatsu (Japanese heating table) is an awesome ending to a perfect day!
*Kotatsu are available in winter only
御船かもめ from on Vimeo.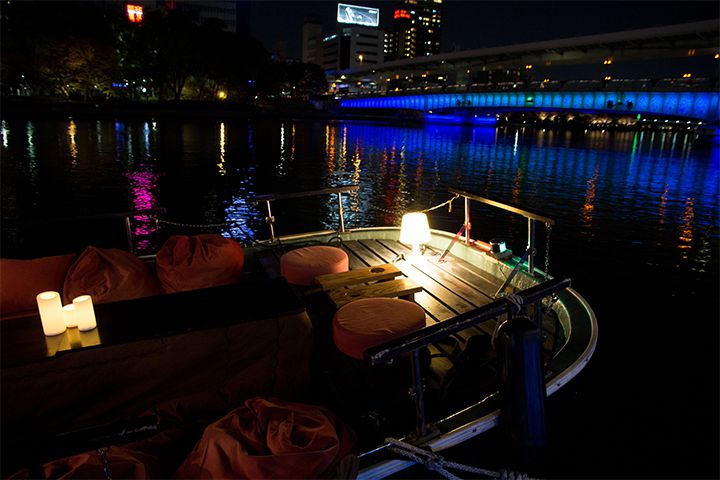 INFORMATION
Ofune Camome
¥ : From ¥2100~
Holidays: Irregular
Official page:http://www.ofune-camome.net/
Notice: Only folding bikes and mini bicycles are allowed on the boat. Please inform the staff of the number of bicycle in your group when booking.
Rent a bike here!
INFORMATION
HUBchari
Holidays: Irregular
¥ : From ¥200 / 1h
Official page: http://www.hubchari.com/
Osaka is not just a colorful or showy city, it also offers classical buildings and proudly wears the nickname of City of Water. You will find many hidden places in Osaka, be it back alleys, narrow side streets or riverside pathways.
So grab your camera and get ready to have fun!
Written by

Tatsuko Yabe

Designer