Hirosaki
A town of kindness and discovery, at the base of Mt. Iwaki, with apple and cherry blossom trees
Hirosaki is located in the western part of Aomori Prefecture in the northeast Tohoku region of Japan. Hirosaki prospered as the castle town of the old Hirosaki Domain, and is an attractive town with many must-go spots and events such the "Hirosaki Castle", famous for its cherry blossoms, the grand "Hirosaki Neputa Festival" held each August, and is famous for being "the biggest apple producer in Japan".
Also, you cannot talk about Hirosaki without mentioning Mt. Iwaki. Mt. Iwaki spans the Tsugaru Plain, and is called "Tsugaru's Fuji" due to its majestic beauty, and is also known as a place of mountain worship. Its majestic appearance changes according to the seasons, and is loved by locals as a symbol of Hirosaki.
Once you leave the town, apple orchards surround the area as far as you can see. In the farmstay minshuku, guests can enjoy farm activities all year round and not just during harvest season. You can enjoy juice and pie making activities using apples.
Hirosaki's traditional arts such as Neputa painting, Tsugaru painting, and Koginsashi embroidery are also famous, and should be experienced.
Please come visit Hirosaki, where you can enjoy sightseeing and green tourism at the same time!
【Sightseeing】
Hirosaki has many historically and culturally significant tourist attractions such as Hirosaki Castle, cherry blossoms in Hirosaki Park, many Western-style buildings, Hirosaki Neputa, and Tsugaru-jamisen music, and is regularly popular as a key tourist attraction in Aomori Prefecture.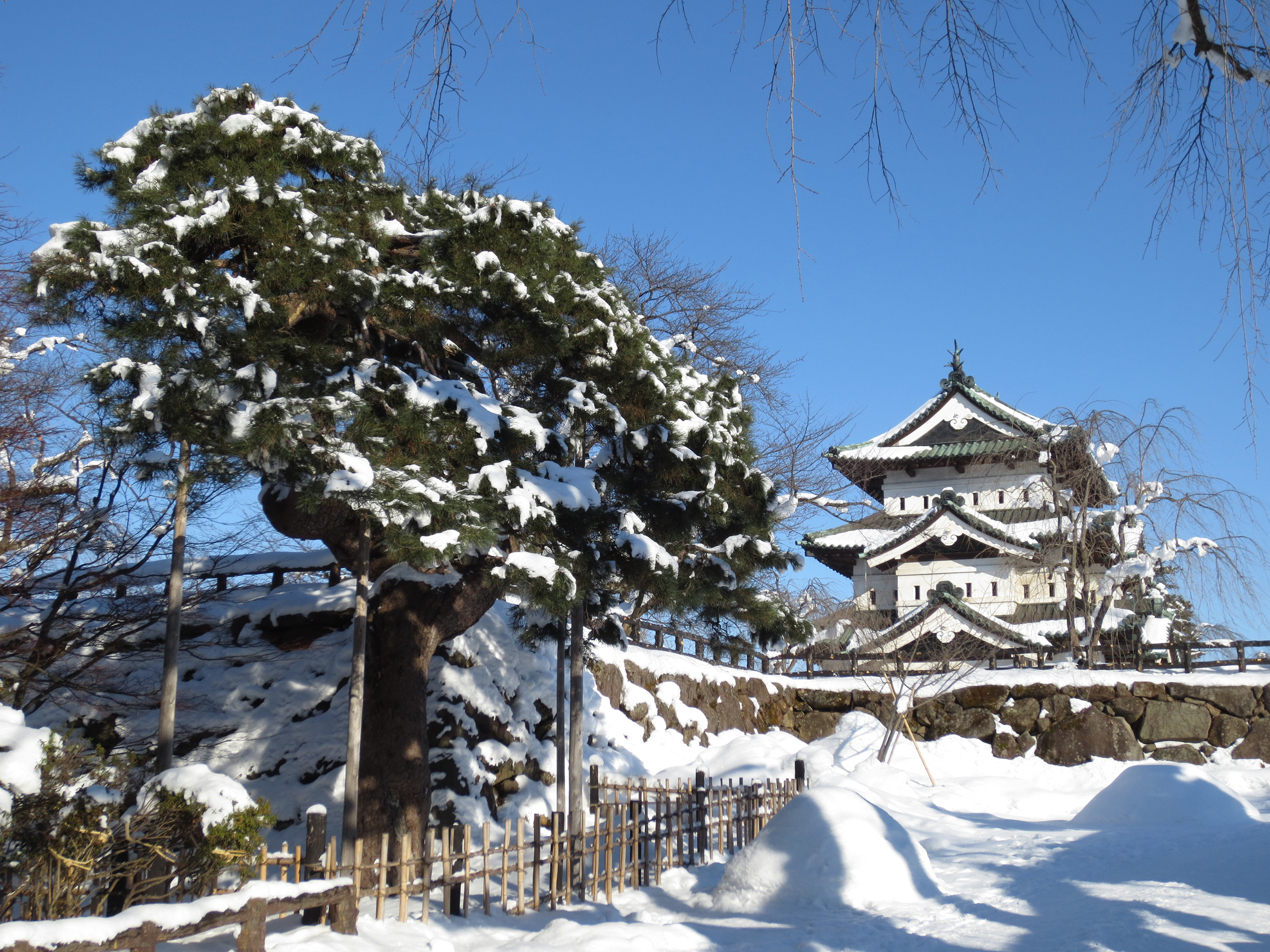 The castle tower of "Hirosaki Castle" displays the wealth and prosperity of the old Hirosaki Domain. It is the only remaining original castle tower in the Tohoku region.
"Zenringai" are 33 Soto sect Buddhist temples that were gathered from around the Tsugaru area to guard the southwest side of Hirosaki Castle. A temple town comprised of temples all belonging to the same sect is very rare in Japan.

Hirosaki has many houses built in a Western architectural style. These old-fashioned houses have combined Japanese and Western characteristics, and are very popular spots. Guests can feel Hirosaki's deep willingness to embrace different cultures.
【Scenery】
Mt. Iwaki is beloved by the locals as the symbol of the Tsugaru Plain. Mt. Iwaki is an indispensable existence for many locals, some of whom who proudly state "my house has the best view of Mt. Iwaki", and is often their greatest point of pride when talking about their hometown. Mt. Iwaki is sometimes called the Mt. Fuji of Tsugaru, and its appearance is grand, beautiful, and dignified. The mountain will show many different expressions depending on the season.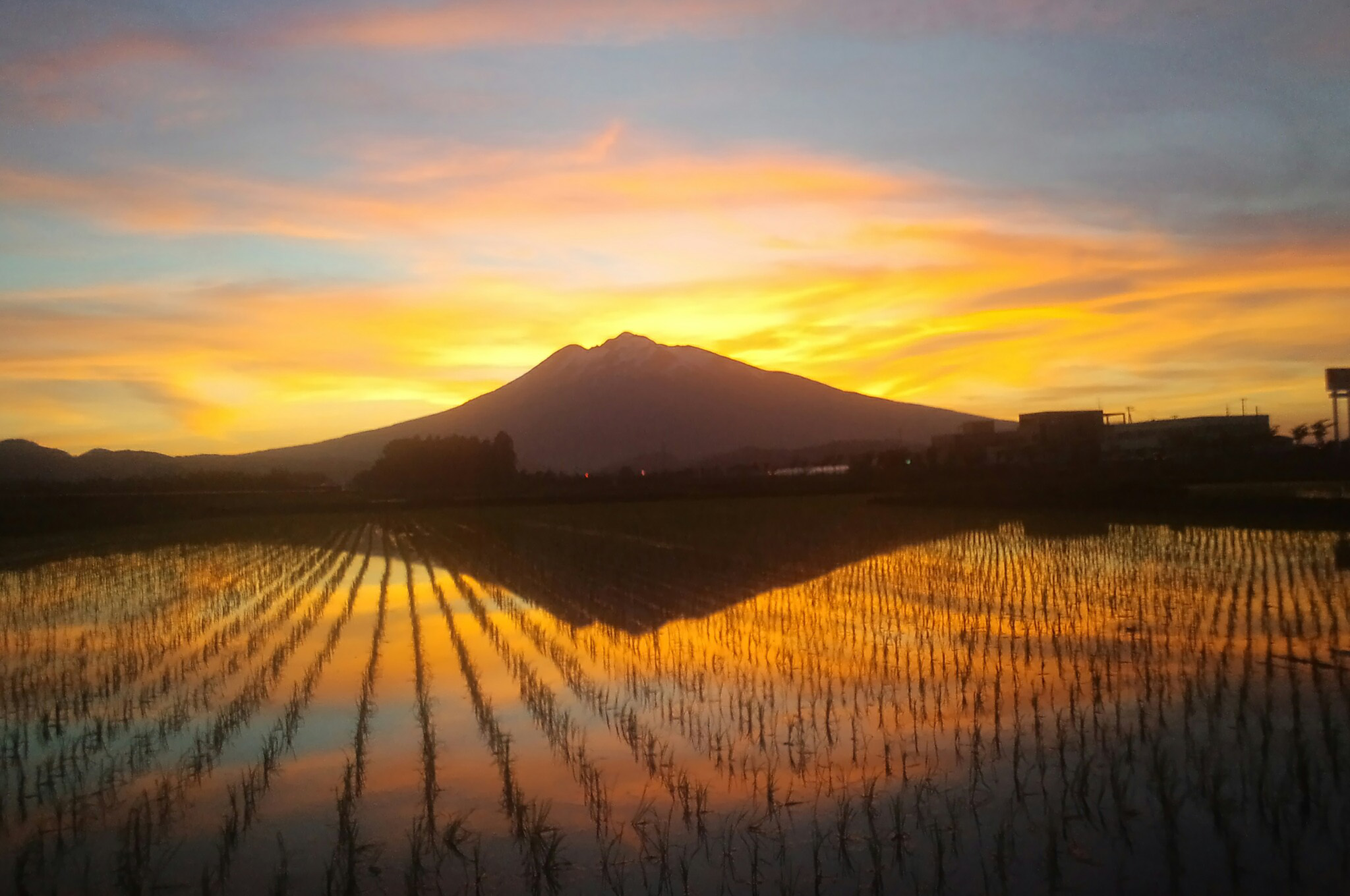 After the rice paddies are filled with water, and before the shoots emerge from the water, guests can enjoy an "inverted image of Mt. Iwaki reflected in the water" on calm weather days, similar to the famous inverted images of Mt. Fuji. If you are lucky, you may be able to see an otherworldly view at dawn.
Hirosaki, famous for being the largest producer of apples in Japan, has expansive apple orchards everywhere. Autumn, when you can see bright red apple trees backdropped by the majestic Mt. Iwaki is an exquisite time to visit Hirosaki.

On August 1st of the ancient calendar, an event called "Oyama-sankei" is held where people make a group pilgrimage to Mt. Iwaki to pray for a bountiful harvest and household peace and prosperity. This pilgrimage has a long history, and in the old era only feudal lords were allowed to pay their respects, but following the Meiji Restoration, commoners were allowed to participate.
【Food】
Delicious delights throughout the 4 seasons
In bountiful Hirosaki, the many farmers grow a wide variety of vegetables and fruits. It is exceptional to be able to enjoy the best produce of the season immediately after it was harvested. There is also a wide variety of local dishes such as kenojiru, igamenchi, bakkemiso, etc! Enjoy delicious dishes unique to each season.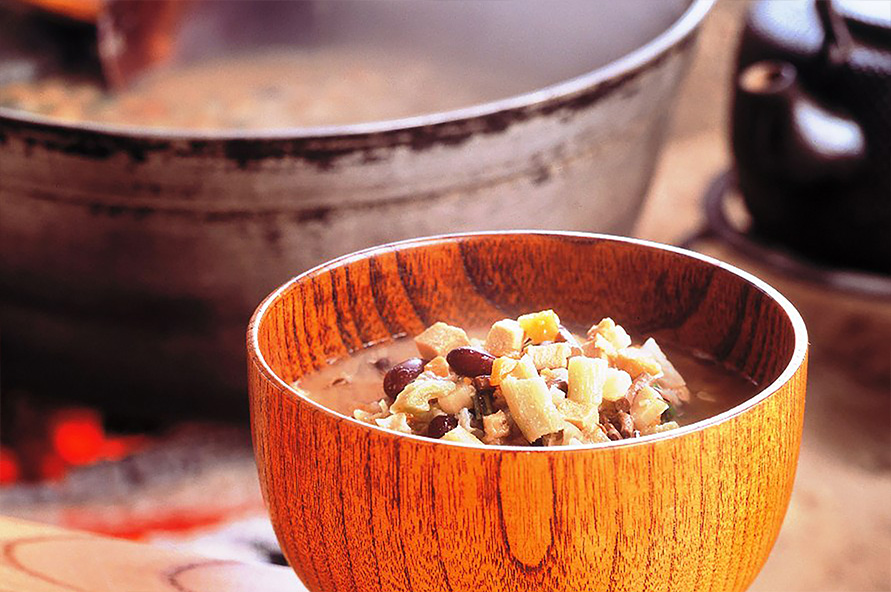 "Kenojiru" is a traditional dish local to the Tsugaru region. It is a nutritious soup made from thinly sliced vegetables, wild mountain vegetables, fried tofu, and freeze-dried tofu which are boiled and flavored with miso or soy sauce.
Farm stays allow guests to enjoy seasonal delicacies. In bountiful Hirosaki, you can be sure to enjoy a delicious meal regardless of the season!

"Dakekimi" is a type of corn grown in the Iwaki mountains and Dake highlands of Hirosaki City. This delicious corn has a high sugar content, and is so sweet that it can be eaten uncooked.
【Accommodation】
The joy of travel expands infinitely with"attractive owners"x "various experiences". You will feel the actual Japanese life, entirely different from when you stay in a hotel. Find the original stay of your preference which can only be carried out at that time and place!
We grow many different types of vegetables and fruit. Look at this huge turnip! Cooking using our log stove is very popular too.

A view showing rice harvesting. Mt. Iwaki is majestic when the weather is good! There are historic shrines nearby and guests can enjoy hiking.

Farm stays allow you to meet new people and enjoy wonderful interactions. We started our farm minshuku-type guest house so that guests can enjoy interactions. In addition to farm activities, in the wintertime, you can also enjoy the snow! Please enjoy the winter wonderland!
【Activities】
Hirosaki has a wide variety of activities throughout the 4 seasons such as farm activities, traditional arts, and snow activities! Because there is heavy snowfall in the winter, a large variety of traditional crafts were born and continue to be handed down through the generations. Make an original piece of art while listening to their rich history!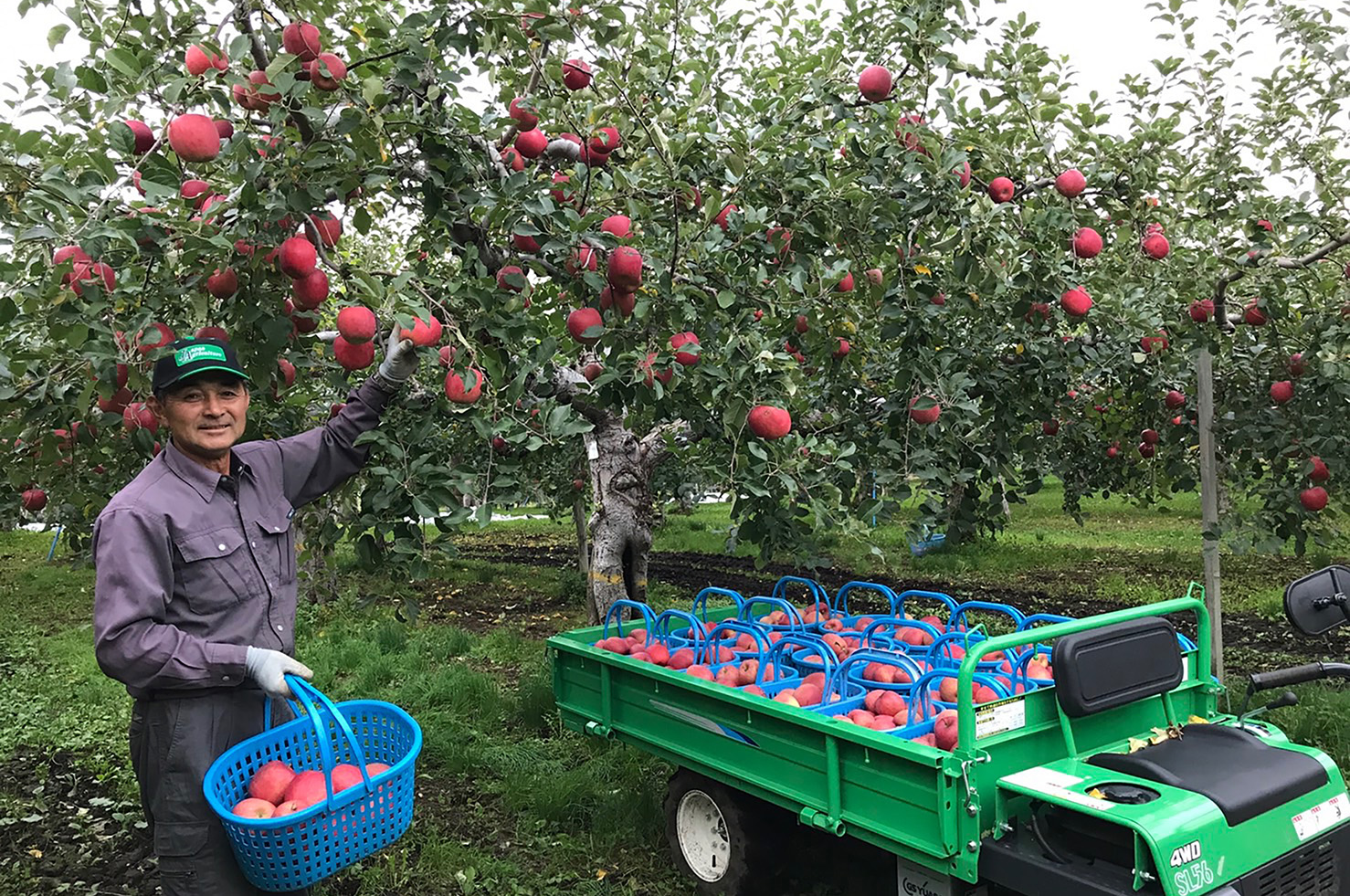 Hirosaki is a major producer of apples, and guests can enjoy the harvest of a wide variety of apples from the end of July up until around the end of November. Find your favorite variety of apple.
Hirosaki's Neputa festival adds vivid color to the Tsugaru region's summertime. Neputa is a summer festival featuring the parade of "mushae", or drawings of samurai through the castle town of Hirosaki. Please experience Neputa painting!

Hirosaki is a winter wonderland. Please experience snow lantern making with a bucket! The gentle light glowing from the lanterns are very romantic!