Tono
Please come to the countryside where you can experience nature and a life unchanged from the good old days.
Tono is located in the mid-west section of Iwate Prefecture in the northeast Tohoku region of Japan. The area is rich in nature and is surrounded by mountains. The original landscape and traditional lifestyle of Japan remains very strong in the area. Newcomers to the area feel a strong sense of nostalgia, and thus the area is called "the forever hometown of Japan", and provides visitors with a sense of gentle relaxation.
Tono is also famous as the setting of the anecdote collection "Tono Monogatari" containing fairy tales and legends. Tono has many spots featuring kappa (water sprites) and zashikiwaraji (a ghost that brings good fortune to a household) that appear in the book. Although visitors can come to Tono without any knowledge of "Tono Monogatari", reading the book before visiting will increase the pleasure gained.
The warmth of the local inhabitants is also an essential element when talking about Tono. The kindness of the people is perhaps this area's greatest treasure. Even complete strangers will be welcomed like family.
Enjoy a stay with a kindly host in the grand nature and original landscape of Tono. Won't you come to an unforgettable trip?
【Sightseeing】
Tono Please come to the countryside where you can experience nature and a life unchanged from the good old days.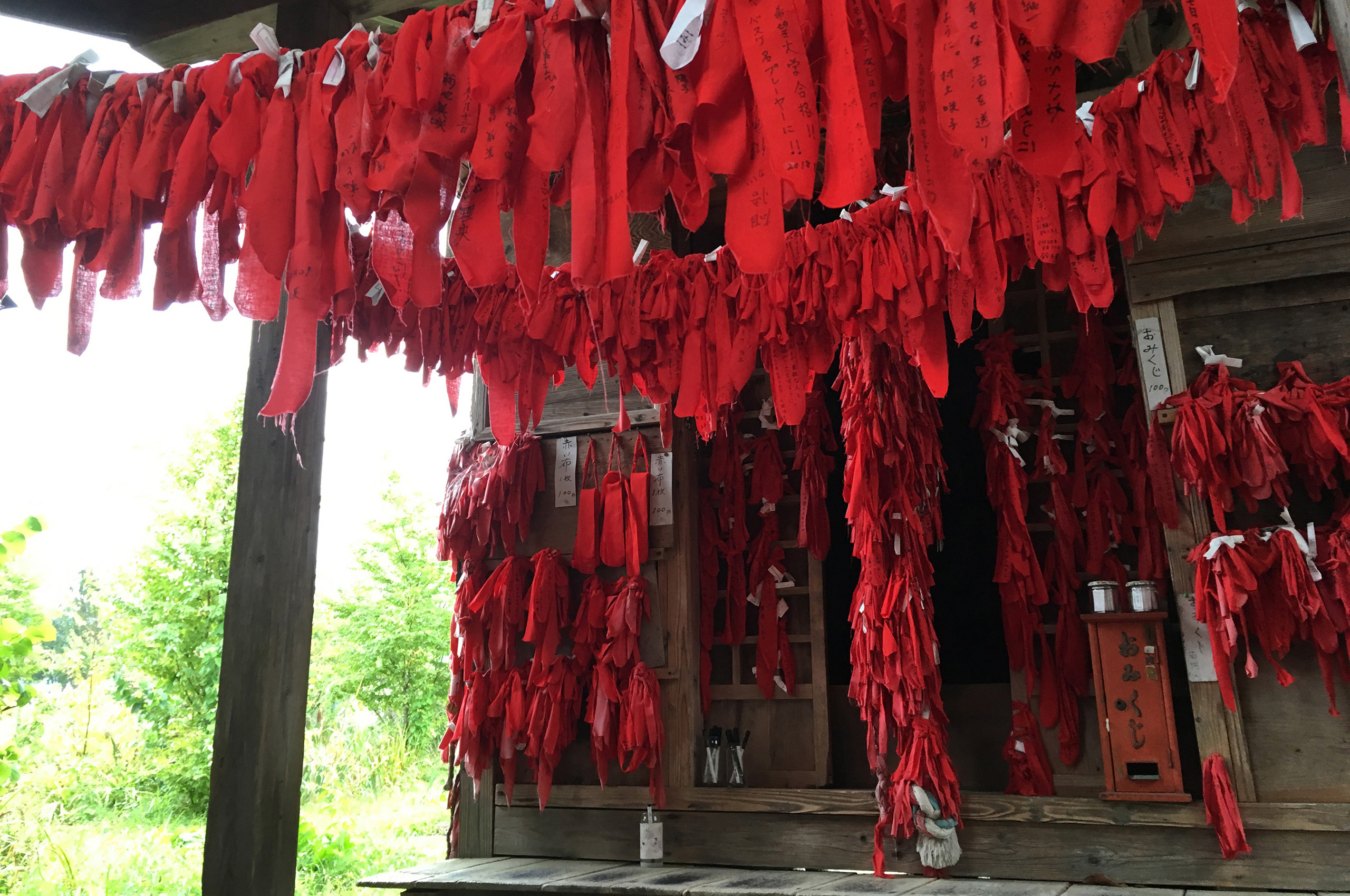 "Unedori-sama" is a spot known to locals where it is said wishes come true. It is said that if a wish is written on a red cloth, and if it can be tied using just your left hand, the wish will come true!
Tono is an area where horses are a part of everyday life since the old times of "Tono Monogatari". Tono in modern times is also famous as a horse-breeding location. At "Tono Umanosato", visitors can enjoy activities with horses.

"Densyoen" recreates farm life as it used to be in olden times, and guests can enjoy traditional events, folklore storytelling, and making/recreating traditional crafts. A thousand statues of "Oshira-sama" are displayed, a deity that is worshipped in the Tohoku region.
【Scenery】
Nostalgic scenery such as a countryside unchanged throughout the ages and "Nanbu Magariya", a type of local traditional home architecture exist in abundance in Tono. Please enjoy a relaxing scenery that is worthy of the nickname "the forever hometown of Japan".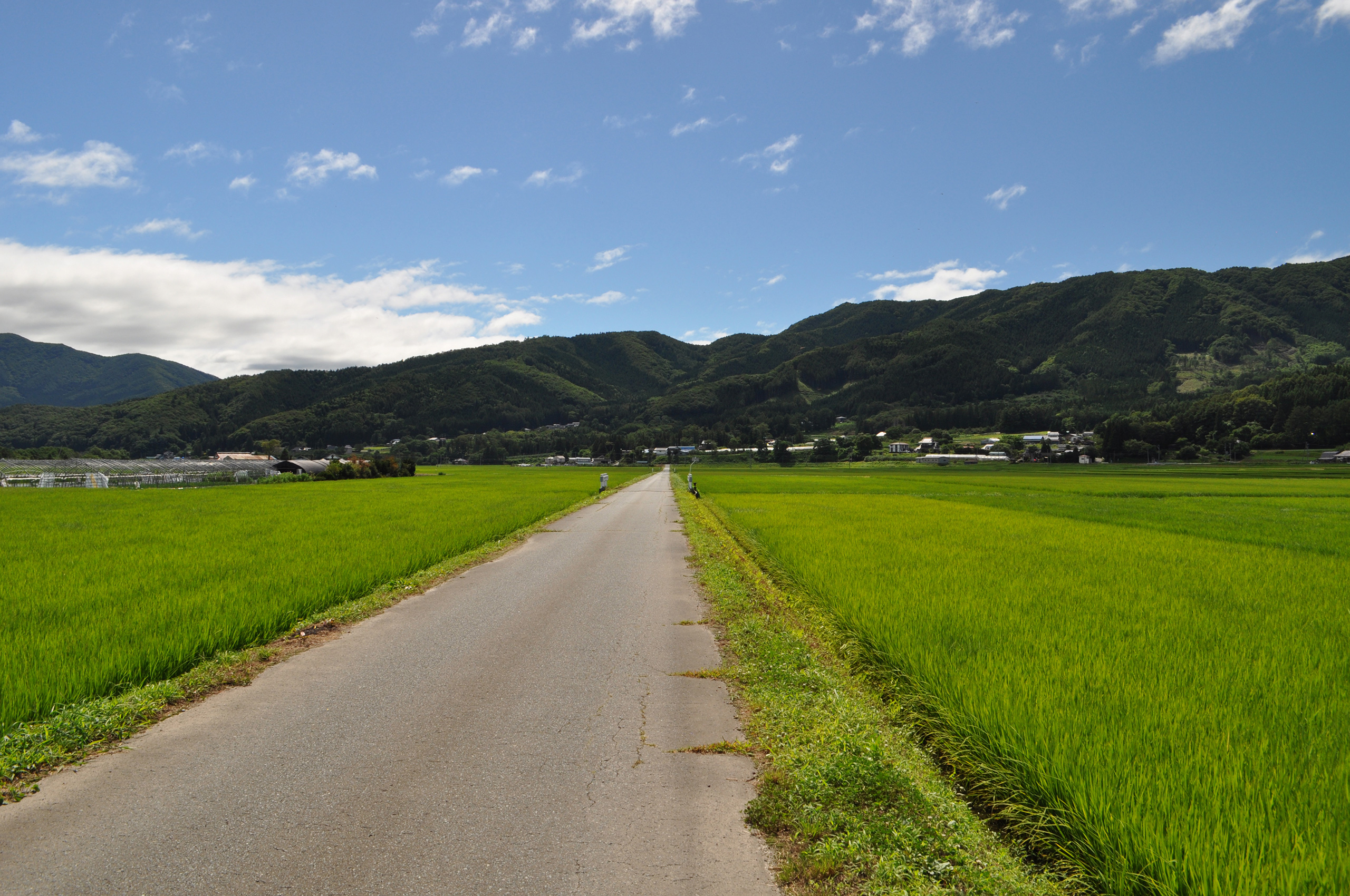 A single straight road running through a rice paddy. The road provides a view that changes according to the season. It is a very popular cycling road as well.
It is said that this is the river where kappa water sprites surprised people in the "Tono Monogatari". Perhaps you too will discover a kappa in this mystical location. It is also a very calming and relaxing spot.

It is said that this bridge is the inspiration for Kenji Miyazawa's fairy tale "Night on the Galactic Railroad". The bridge is illuminated at night and provides a fantastic view.
【Food】
Tono has many delicious foods. There are also a lot of traditional foods around even now. The farmstay hosts are all good at cooking, so you can learn from them while cooking together. After everything is prepared, let's eat together. You can hear about the local cuisine and enjoy your meal even more over a fun conversation with the host.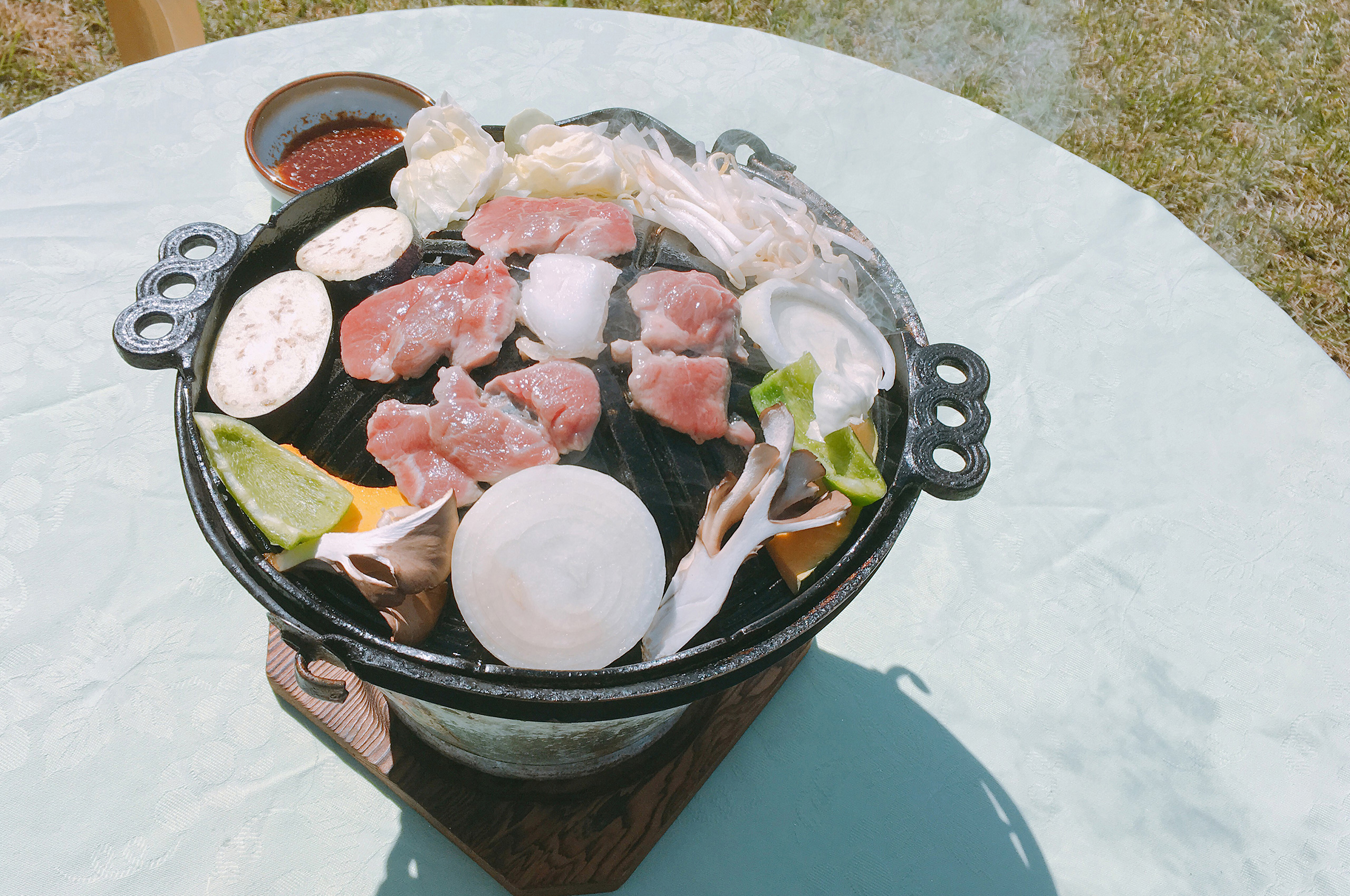 In Tono, when we hear "barbecue" we immediately think of Genghis Khan (a grilled mutton dish). It's a popular dish often made when people gather together, like during homecomings or local events.
Let's eat together with your host and the locals. You won't be able to put down your chopsticks once you taste the spice of fun chit-chat.

It's healthy food using many local ingredients. There are even vegetables from your host's garden!
【Accommodation】
Savor, enjoy, stay, talk. There are so many wonderful things about farmstays. Wouldn't you like to experience something slightly out of the ordinary from usual travel or leisure, here in Tono? The hosts, full of character, will show you kind hospitality.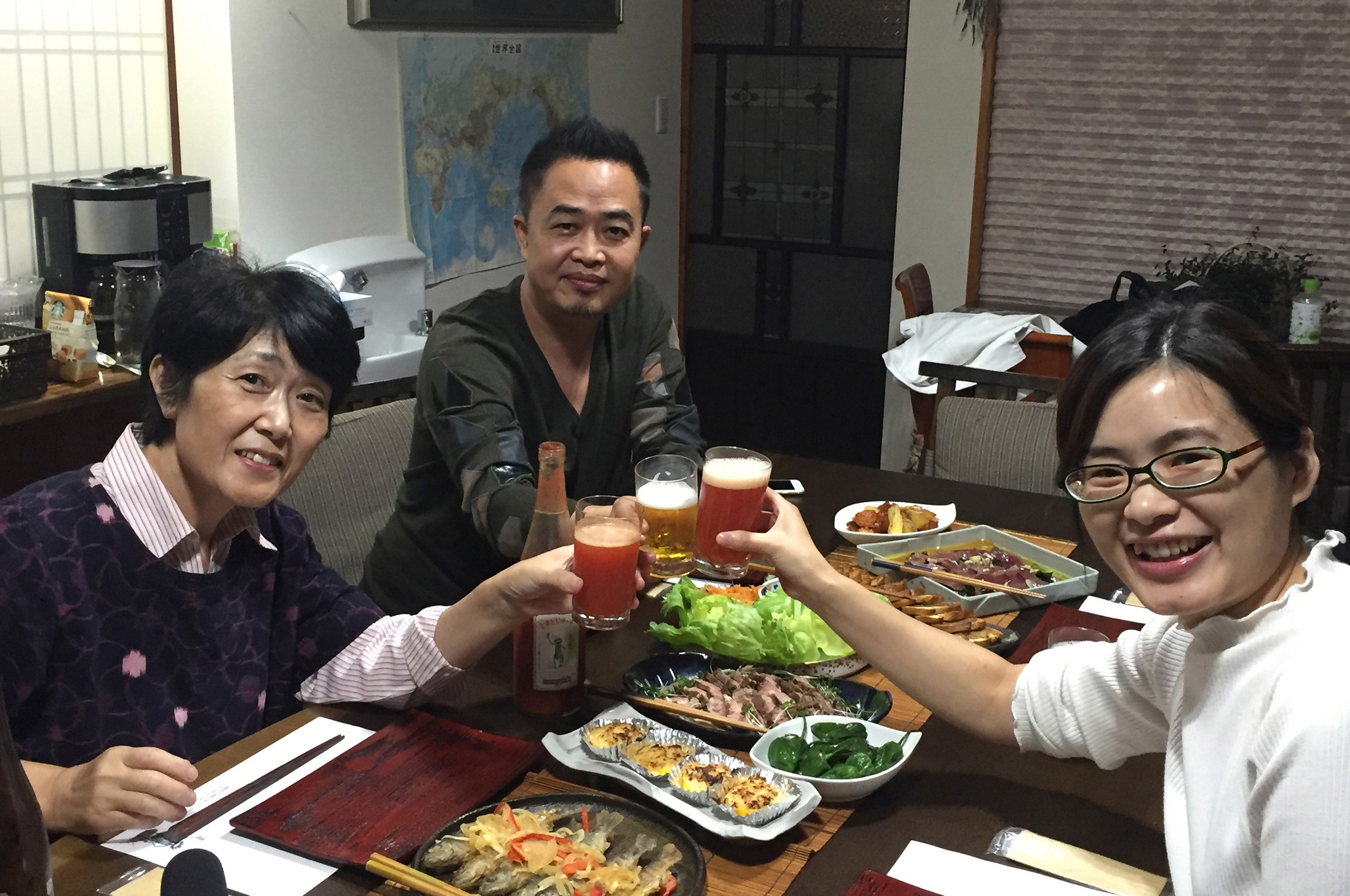 Let's have a toast with homemade tomato juice. Our home has a comfortable warmth that will remind you of visiting a relative.
Help set the table. We'll build a relationship that isn't just "home owner and customer."

Experience agricultural work in a blueberry field. The picture is of us preparing for winter.
Share the enjoyment
The joy of travel expands infinitely with"attractive owners"x "various experiences". You will feel the actual Japanese life, entirely different from when you stay in a hotel. Find the original stay of your preference which can only be carried out at that time and place!
Enjoy cooking and farming activities in a nostalgic kominka old Japanese-style house! Please enjoy an unique experience with us.

A wide variety of farm activities are available upon request! We are a farm guest house where guests can enjoy time with locals.

In the springtime, foraging for wild mountain vegetables, in the summertime, hand picking blueberries, in the autumn, chestnut picking, and snow activities in winter... A wide variety of farm activities are available for you on our expansive farm!
【Activities】
One of the great things about green tourism is that you can experience things that you cannot do in the city. There is regional cusine, dressing up, and other traditional cultural experiences that you can only do in Tono. Don't you want to make some unforgettable memories?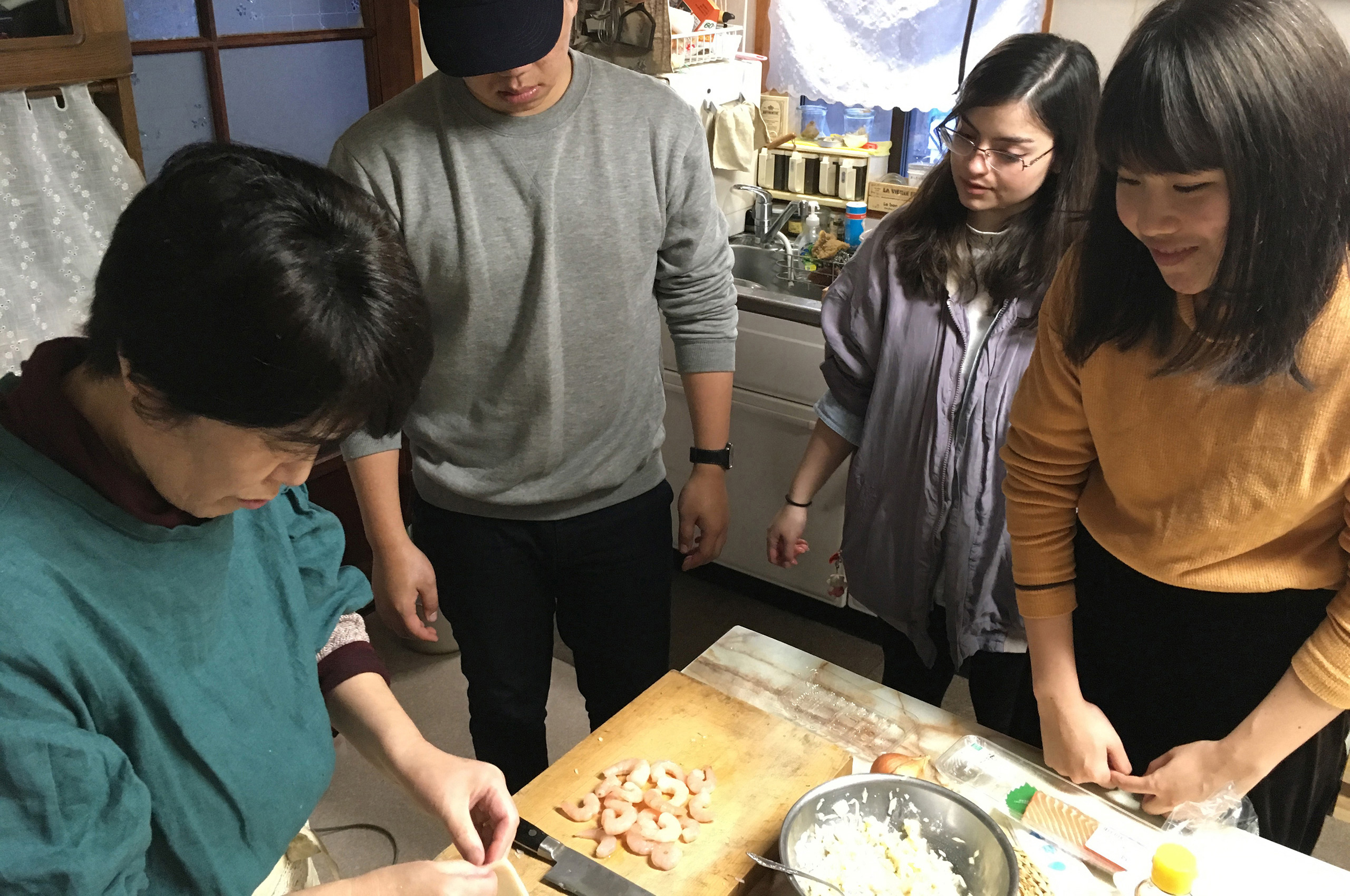 One of the local dishes is called "Hittsumi". "Hittsumi" is a dish that is made by kneading flour and thinly stretching it, then tearing it apart by hand and cooking it in a pot with seasonal vegetables. The name comes from the word "hittsumu" in the local dialect, meaning to "tear apart".
Tono's mothers have clothing. You can try on handmade yukata and kimono. You can even go out in yukata during the festival season.

There are various things to experience in "Tono Furusato Village". The elder men and women dedicated to protecting the culture and tradition of Tono, called "Maburitto", will teach you.