Mar. 11, 2016
Apple fields in the countryside
Blogger profile
Blog by Chihiro Igarashi, Student
"I wanted to go on a trip myself to Tohoku and do something different, so I used the website 「STAY JAPAN(ex-Tomarina)」 to try out private lodge (Minpaku in Japanese). This time, I went to Kuji city in Iwate and Sannohe in Aomori and stayed one night in each place."

Day 1
Farming at Komaki no ie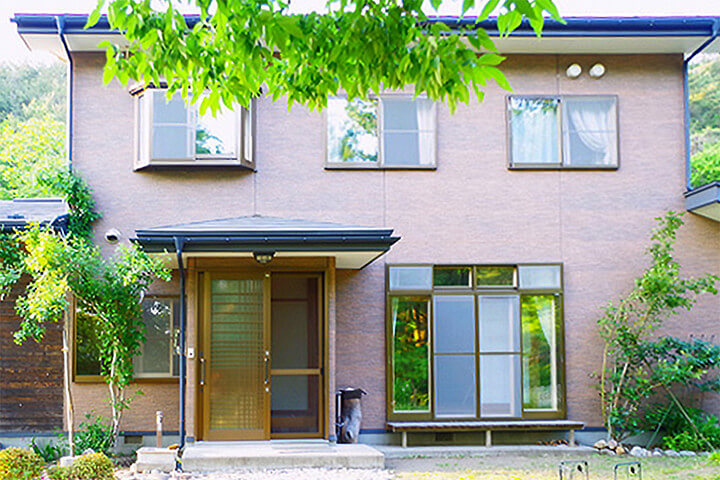 This is part two of my private lodging experience trip at STAY JAPAN! I arrived at Komaki no ie in the late afternoon. The wife of the host came out welcoming me smiling all over her face.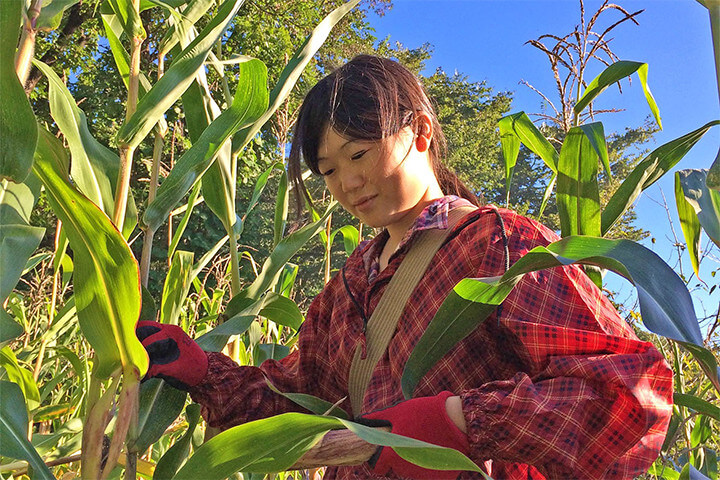 Since it was already late, we immediately started with farming! At first, I went harvesting corn for making popcorn.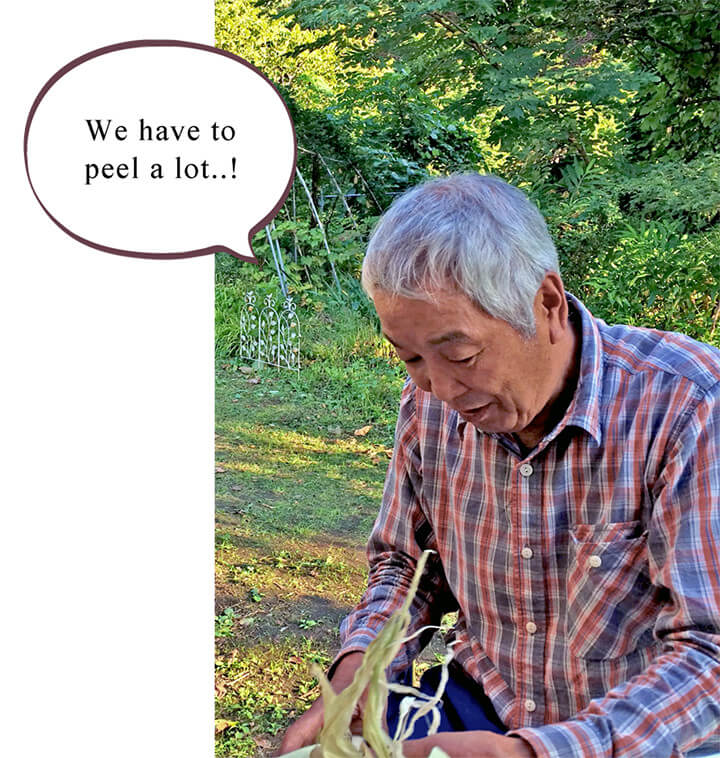 After harvesting the corn, we needed to peel it first. My host had kind of a special thing for peeling the corn.

We finally finished the peeling! Next, we prepare dinner~
I'm soooo hungry…Mommy, what's for dinner?

Fish hung up on the clothesline! According to my host mother, after sprinkling the fish with salt and hanging it like that, it will get the best taste when you grill it afterwards!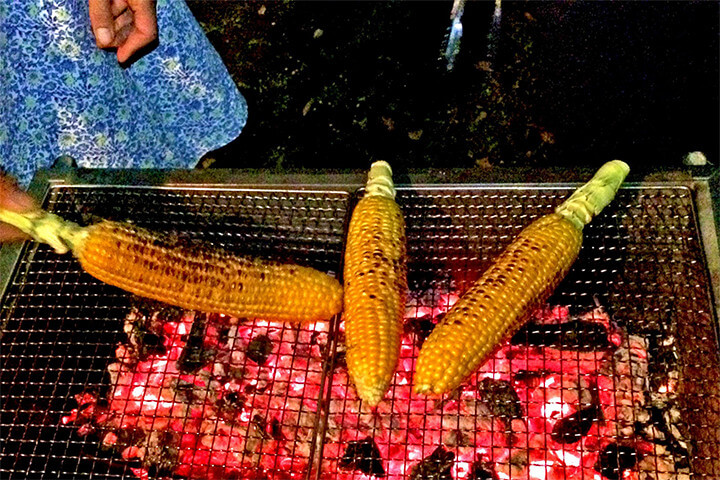 I also got freshly grilled corn that was nicely roasted.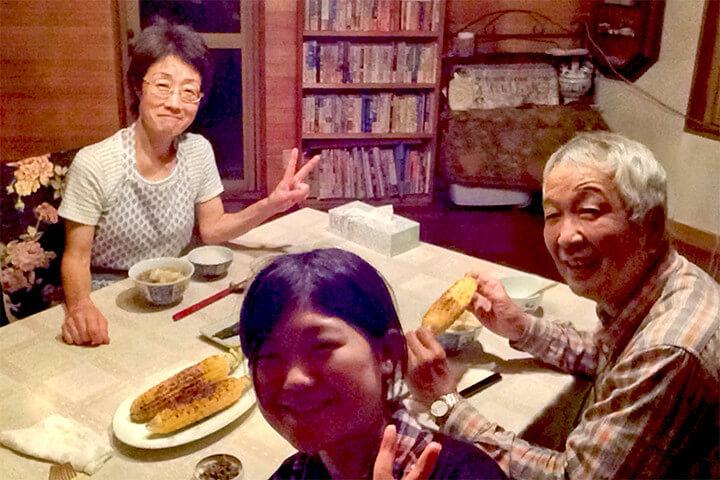 And the long awaited dinner! My host mother prepared special senbei cracker soup and fish from earlier grilled on charcoal fire.
Relaxing in the bathtub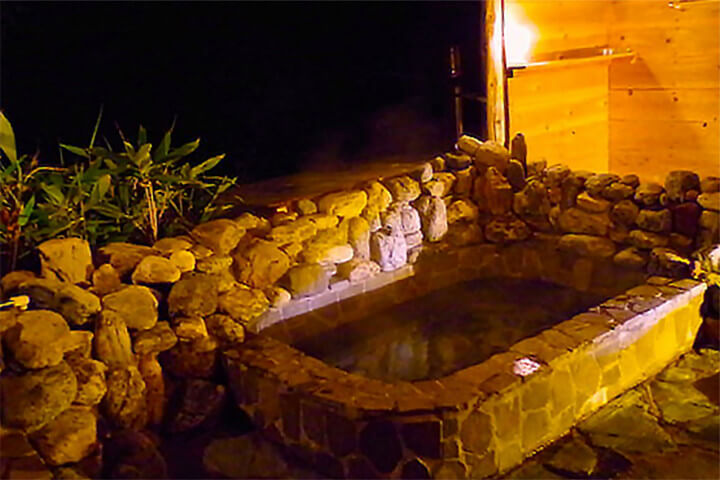 After eating dinner, I could take a bath in the self-made open-air bath of the house and relax after the long day.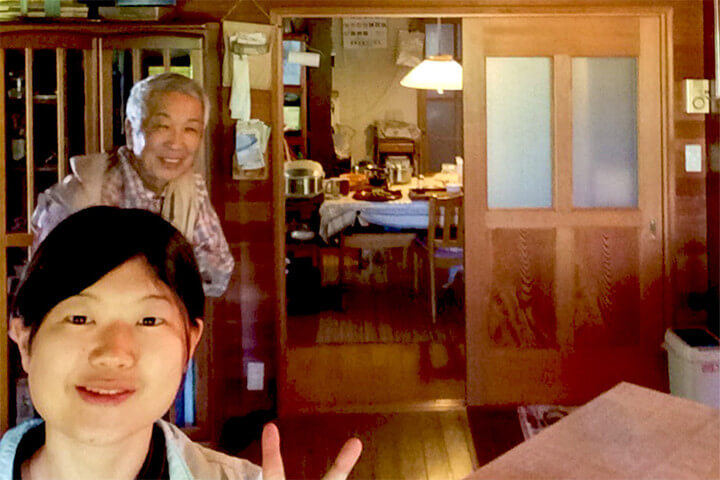 Getting out of the bathtub, I went to the living room and spend the rest of the night talking to my hosts on why they started hosting at STAY JAPAN. It seemed to me that both are taking private lodging very seriously.

Day 2
Breakfast and popcorn making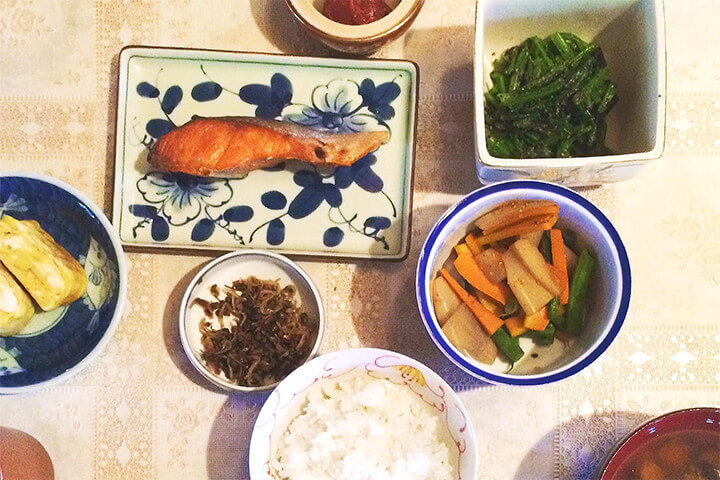 That was my breakfast that morning! It was well balanced and healthy, yum!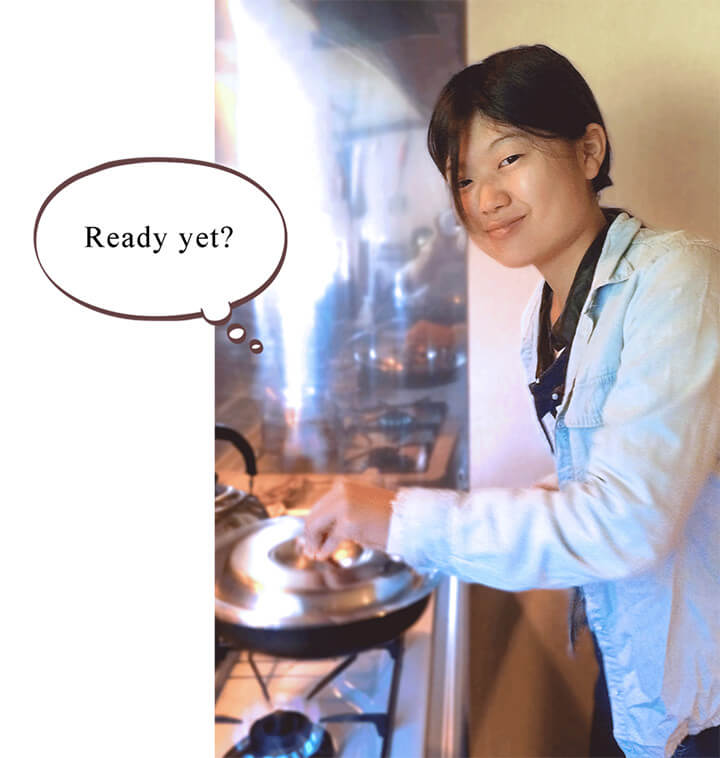 After breakfast we started making popcorn out of the corn we harvested the day earlier.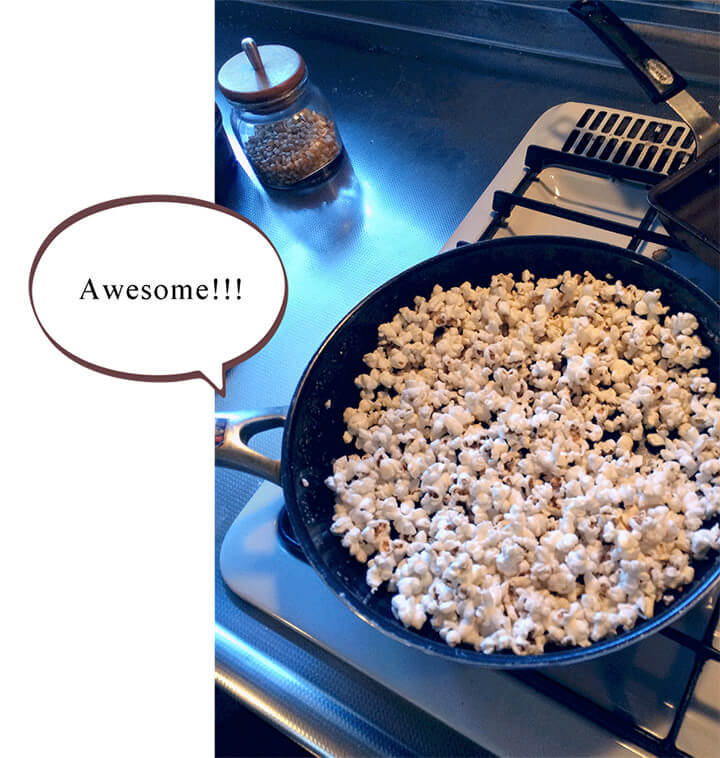 It became quite a lot popcorn!

Goodbye at the apple fields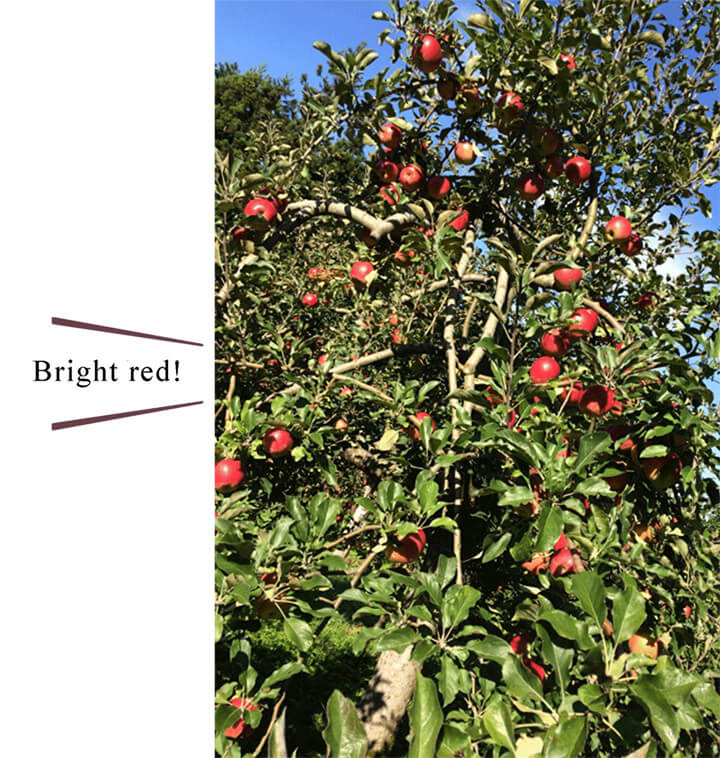 The apple fields of the garden. I was told I could just pick one and try eating. So quickly, I took one and started munching.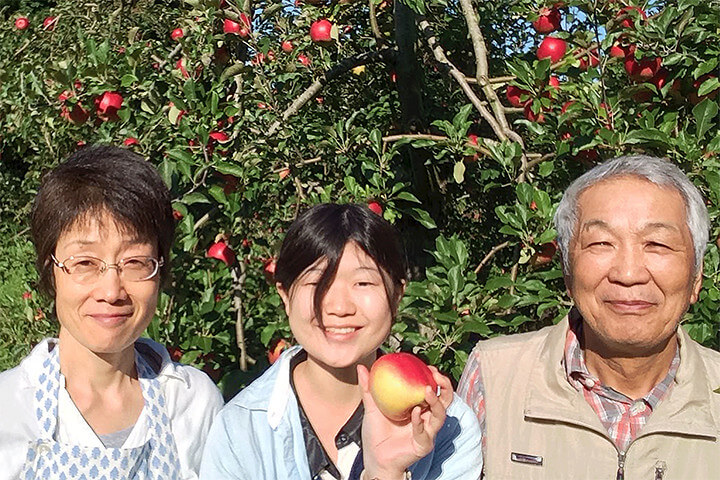 In front of the apple fields, we decided to take one last picture. After receiving a lot of souvenirs like chestnuts and dried plum, I made my way and left behind Sanohe. It was a very short trip, but still very fun. Thank you very much!!

Review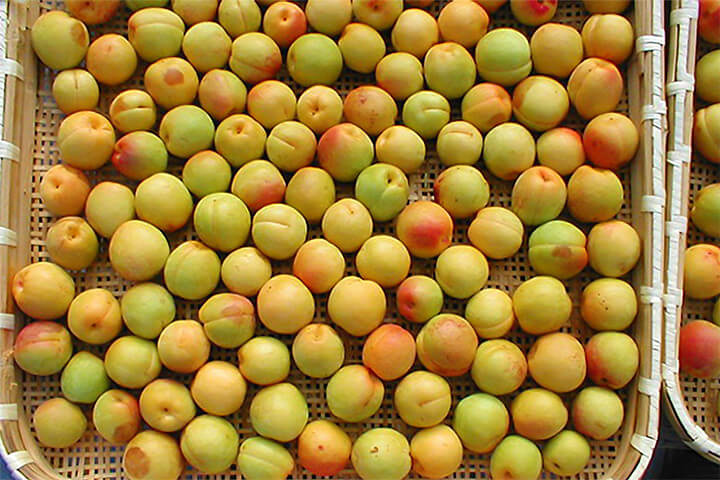 My hosts, the Tayama's became quite a role model for me and I can imagine living my life in the far future like they do. Growing vegetables and fruits and process to cook them in several ways and eat it yourself looked very fun to me. And seeing those two talking excitedly about private lodging and how much the look forward each time to welcome more and more guests made me want to participate in that, too.
I stayed at their place for only one night, but we still could talk a lot and now I have another place in my mind which I think of as one I'd like to come back some time.
*It is an article that Ms. Igarashi of the monitor interviewed Tayama of the host.
Please have a look!
Interview with the hosts | Apple fields in the countryside
Written by

Igarashi

Student