May 02, 2017
Follow the expert! the top 5 must go attraction spots ranking
There are various theme parks in Okinawa and each of them has its speciality. If you are going Okinawa for the first time you probably don't want to miss out any of these! To avoid your disappointment on rainy days, we have recommendations suitable for all weather! Remember to pack this list in your back for your Okinawa trip! 🙂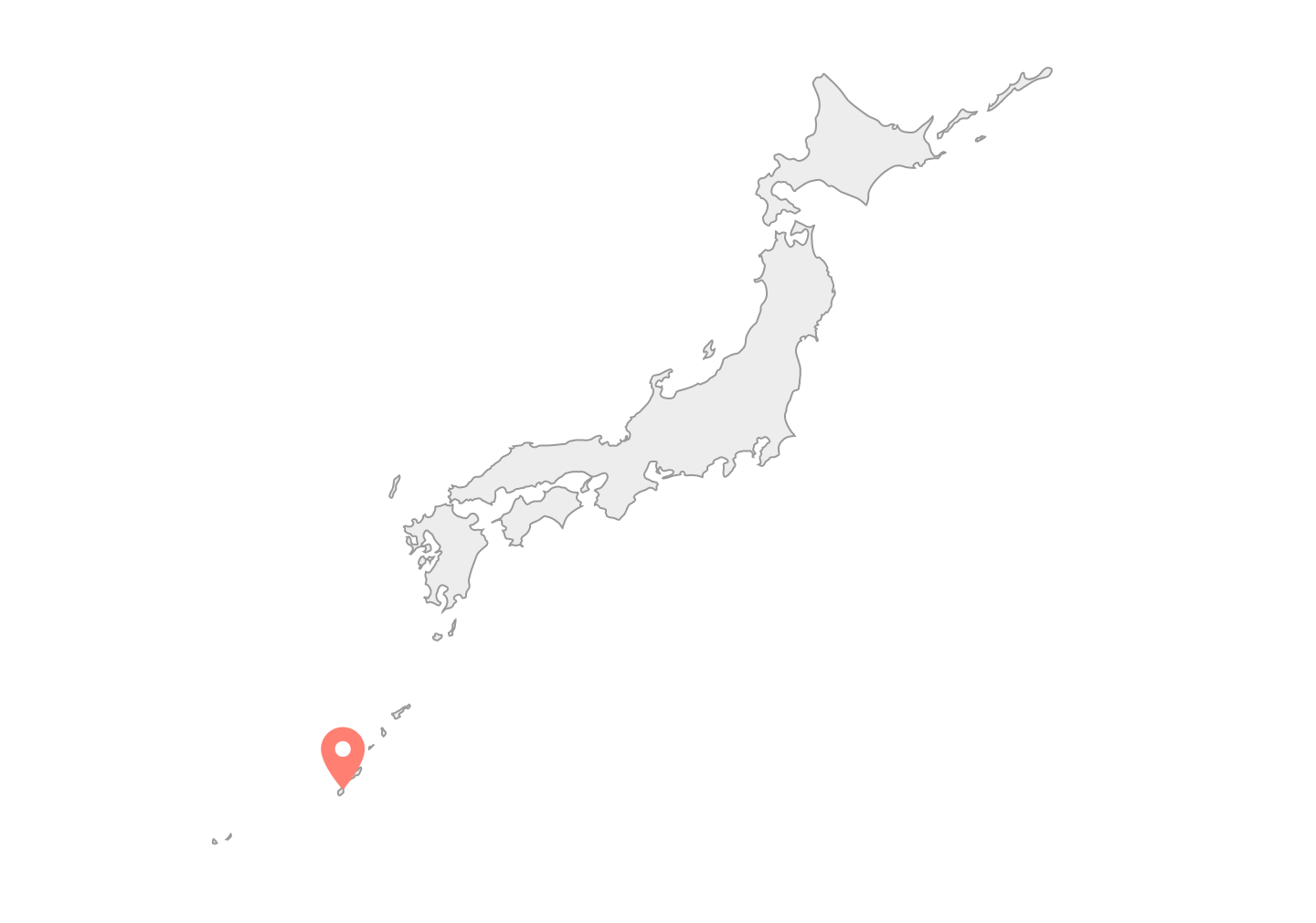 Must Visit No.1
Pineapple Park
Address: 〒905-0005 Okinawa-ken, Nago-shi, Biimata, 1195
Tel: 0980-53-3659
Trading House: 9:00~18:00 ( open 7 days a week and public holiday)
Closed: N/A
Admission:
Adult (16 years old and above): 850 yen
Junior high school (13-15 years old): 600 yen
Elementary school students: 450 yen
Pre-school children: Free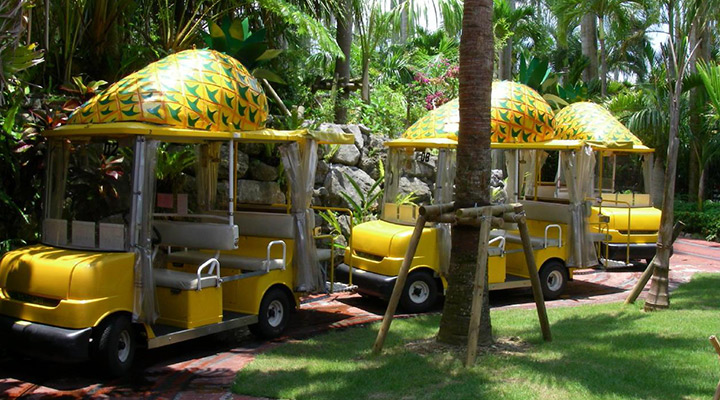 Pineapple park is located on the way from Nago to Motobu Peninsula towards Izumi direction.
you can't miss the entrance as there is a giant cute pineapple object outside the entrance. In the park, there is a pineapple farm, tropical plants and guest can tour around the park on a automatic self-driven car in the jungle.
After the the jungle tour, guests can check out the wine and juice factory and have a taste of the freshly cut pineapple and many other types of sweets. At the trying corner, the guests can try all the different type of sweets as many times as they like. You probably won't get out of the park with an empty stomach! This place is recommended for rainy days too!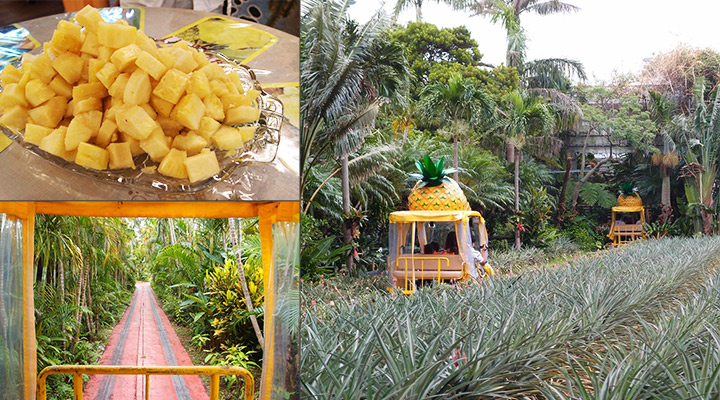 Must Visit No.2
Bios Hill
Address: 〒904-1114 Okinawa-ken, Uruma-shi, Ishikawa Kadekaru, 961-30
Tel: 098-965-3400
Trading House: 9:00〜18:00 (opens 7 days a week and public holidays)
Closed: N/A
Admission:
Adult (13 years old and above): 900 yen
Elementary school students: 500 yen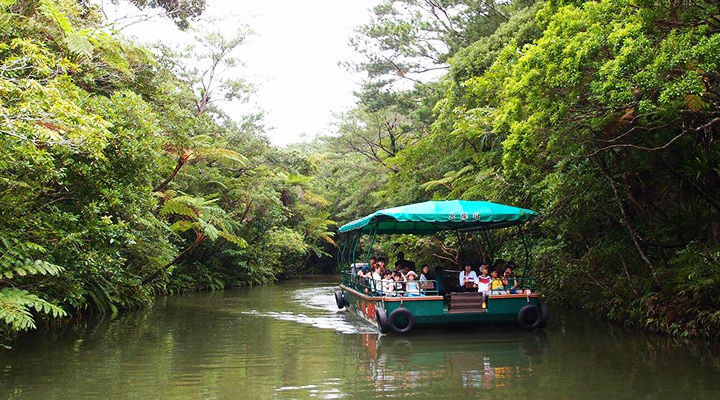 Biosh hill is located in the Okinawa Yanbaru forest, the orchid blooms all year round and buffalo carts which take you around the park.
One of the most popular activities in the park is the 25 minutes lake tour where guest get to sit on a boat with a tour guide explaining all the different plants and fun facts about the park. There are also paddle boards and canoeing available. Last but not least, there is a animal corner, where they have mini pigs and sheep. This is surely a popular spot for families with children.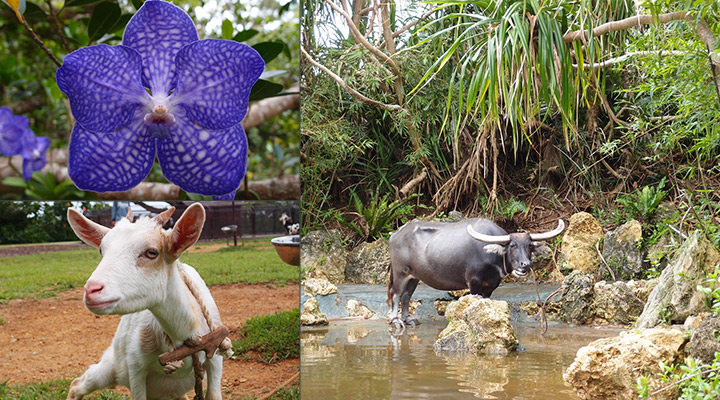 Must Visit No. 3
Ryukyu Village
Address: 〒904-0416 Okinawa-ken, Kunigami-gun, Onna-son, Yamada,1130
Tel: 098-965-1234
Trading House: 8:30〜17:30(July-September opens until 18:30, opens 7 days a week and public holidays)
Closed: N/A
Admission:
Adult (16 years old and above): 1200 yen
Child (6-15 years old): 600 yen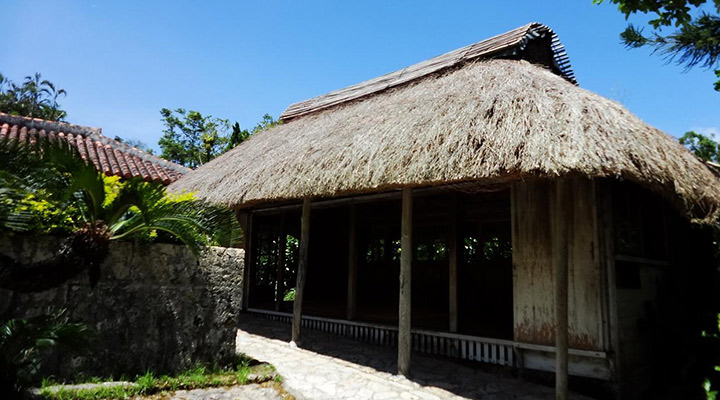 Ryukyu Village is a theme park, where you can experience the traditional Okinawa culture. The buildings are all built with roof tile and there are many Okinawa lion potteries on top of the roof. You can also have tea in those Okinawa traditional houses while enjoying the Sanshin (a musical instrument with 3 strings) and Eisa (an Okinawa traditional dance).
In the park, they have island music live performance and Okinawa traditional dance every 30-45 minutes, so the guest will alway be entertained.
Must visit No.4
Southeast Botanical Gardens
Address: 2146 Chibana, Okinawa City, Okinawa Prefecture 〒904-2143
Tel: 098-939-2555
Trading House: 9:00~18:00(FRI・SAT・On the day before public holiday opens until 22:00)
Closed: Open 7 days a week and public holidays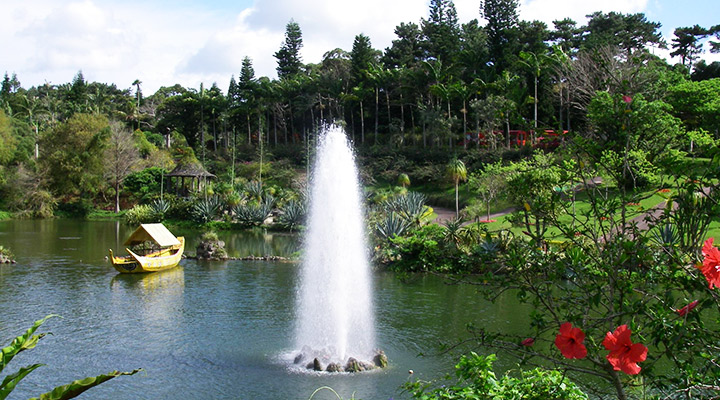 In the Southeast Botanical Gardens, there are various of rare tropical and subtropical plants from Africa and South America. There are also palm trees which you can only see in here in Japan. The visitors are able to see some tropical fruits, such as pineapple and bananas.
There is also a water park area, where Savanna, Baobab trees and dragon trees are available. During May and July there is also beautiful lotus.
For families, there are different workshops, such as Shisa coloring and Air plants, which allows the children to have some hand-on experience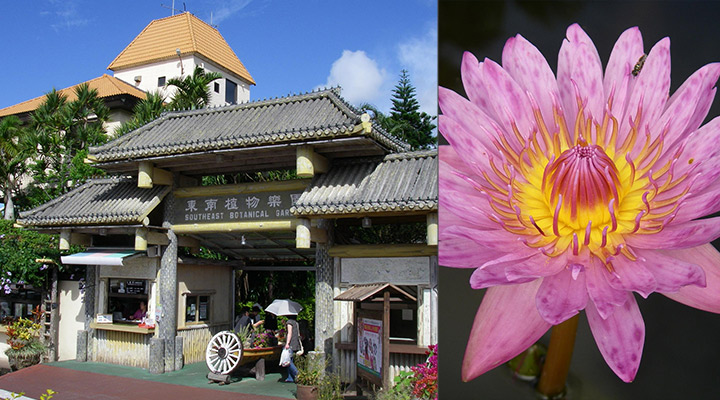 Must Visit No.5
Busena Marine Park and observation tower
Address: 〒905-0026 Okinawa-ken, Nago-shi, Kise, 1744−1
Tel: 0980-52-3379
Trading House: 9:00~17:30(April -October opens until 18:00)
Closed: Open 7 days a week and public. May close due to bad weather condition.
Admission:
Adult: 1,030 yen
Student (High school students and University students): 820 yen
Child (4 years old – junior high school students): 520 yen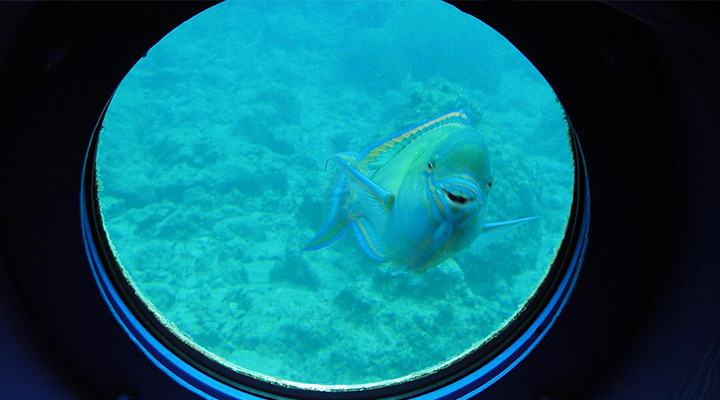 Okinawa Motorway
Inside the Busena Resort, there is a observation tower in the middle of the ocean about 170m offshore.
This observation tower is popular for its underwater observation deck. About 5 meter under the sea water you can see the tropical fish swimming in the ocean from the windows.
It is highly recommended for family with little children
This is a kid-free spot suitable for any type of visitors.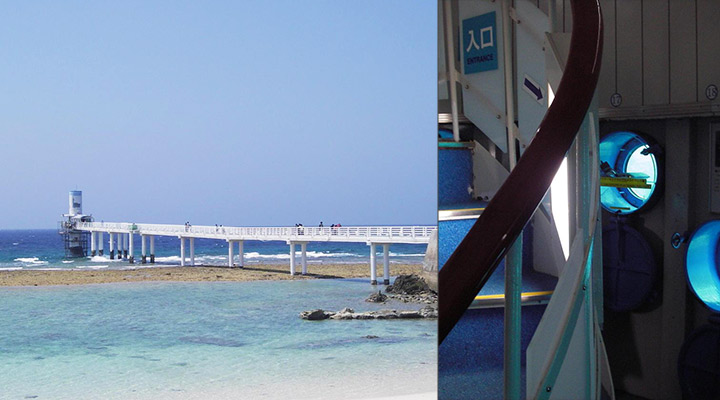 Recommendation of stays close to nature
Akagawara House: Enjoy the change of seasons in the garden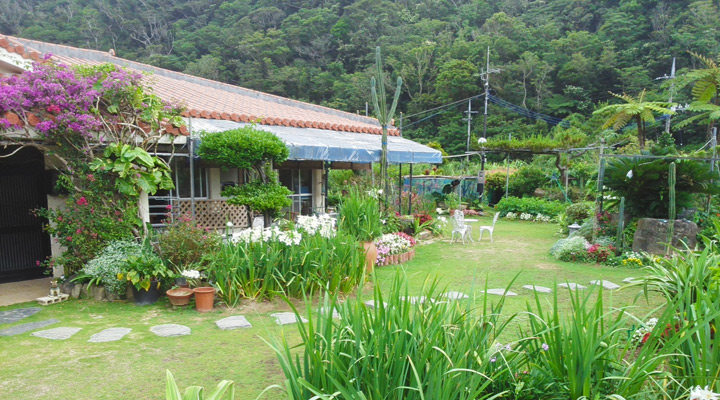 This house is surrounded by mountains and lake flowing in front of the house with spacious garden.
<Main produce and potential activities>
Citrus depressa,Turmeric, daylily harvest, herb,
hibiscus, home-made herbal tea
Recommendation of stays close to nature
5 min beach access with farming experience, guest house Minesou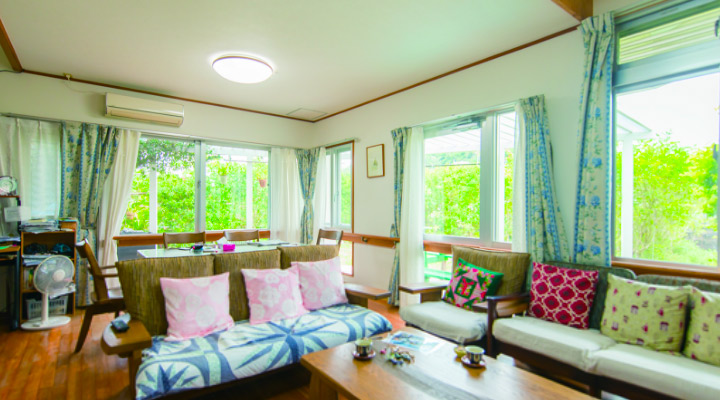 Only 5 minutes walk away from the Sedake beach.
The hosts may be able to give you explanation about all different shells while you walk along the beach. You may also make your own shell handicraft with the shells you picked.
In summer, you may also hand pick your own pineapple. It is a guesthouse where you can experience different sort of activities.