Jun. 01, 2017
My Food Recommendations for Hida Takayama
There's a wide selection of local ingredients and dishes cooked in Hida Takayama, made using methods unique to the region. Here I'll take you on a journey of the delicious food of Hida Takayama.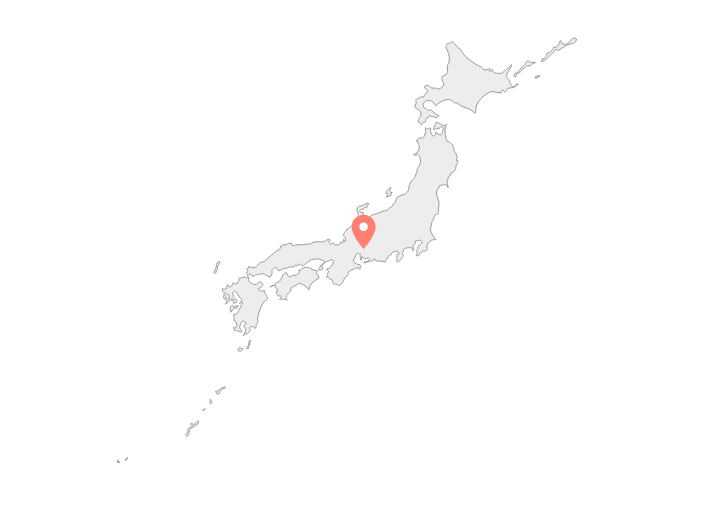 Dining Out on Hida Beef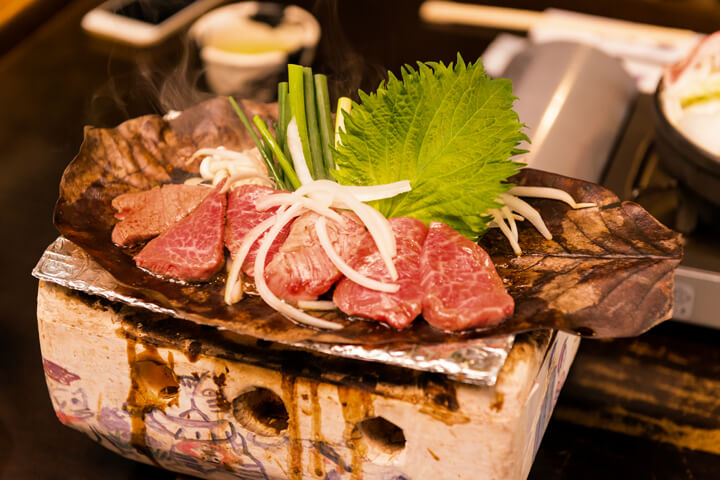 Today I decided to take a walk around the center of beautiful Takayama to get some fresh air and a bit of exercise. I couldn't help but notice that it's a city where much of the style of the Edo period remains visible in the buildings and housing facades; they've done quite well to preserve this.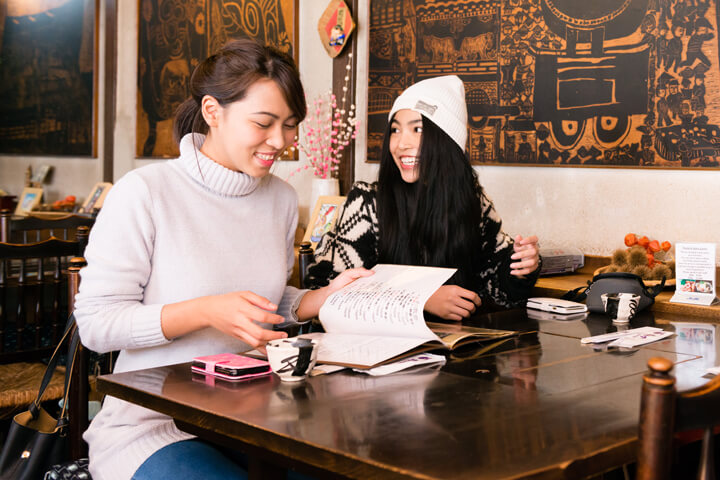 At this point in the day, I was starting to get quite hungry, so I asked the owner of the inn to recommend a local restaurant for me to dine in. Specifically, I was on a mission to try Hida beef, a local delicacy on par with it's more famous sister Kobe beef.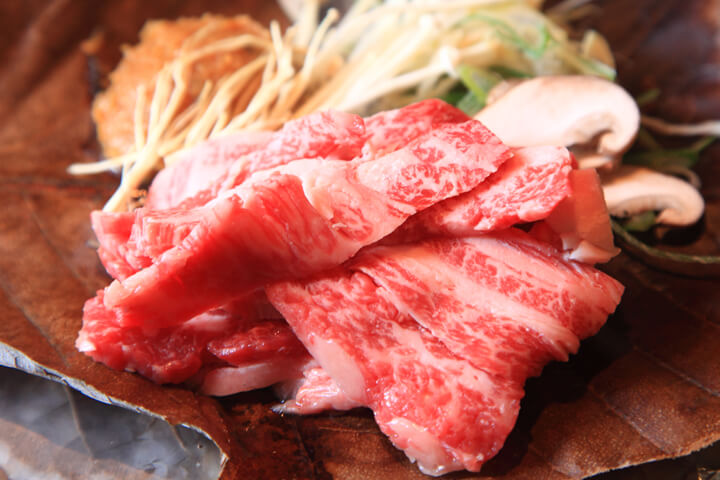 Hida beef is produced in the area around here. This meat is known to be exceptionally tender and soft, with a delicious marbled fat that melts in your mouth. In Japanese, this style of meat is referred to as 'Wagyu' which translates to 'Japanese beef,' and it needs to go thru a very rigorous certification process to be awarded the 'Wagyu' name. Although this type of beef is often expensive; when you eat locally in this mountain town, it's a dish that is both scrumptious and relatively affordable.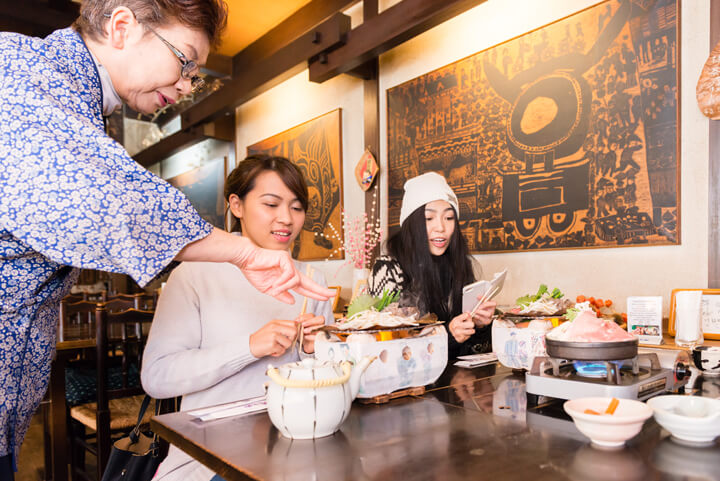 At this restaurant, we were provided with our own miniature Japanese stoves to cook the beef ourselves. In Japanese, this style of food preparation is called 'Houbayaki'. It was my first time cooking in this way but the preparation was not too challenging, and I quickly got the hang of it.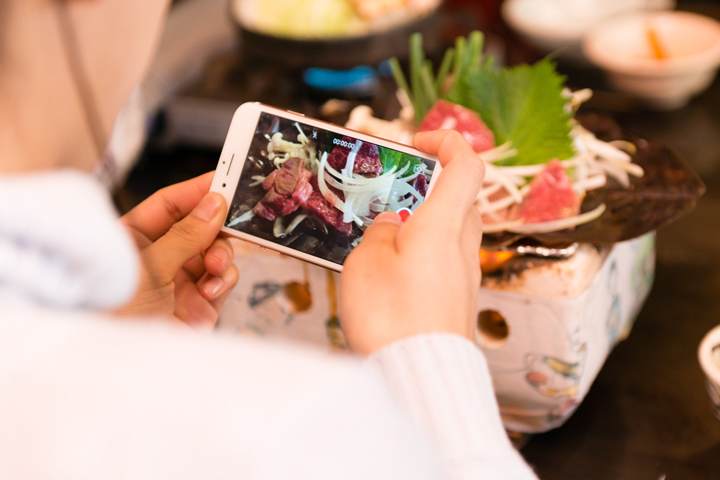 Also, I got to eat as I cooked, which was an added bonus because I was pretty hungry! We were able to dine on Hida beef, alongside miso with leeks and locally grown shiitake mushrooms.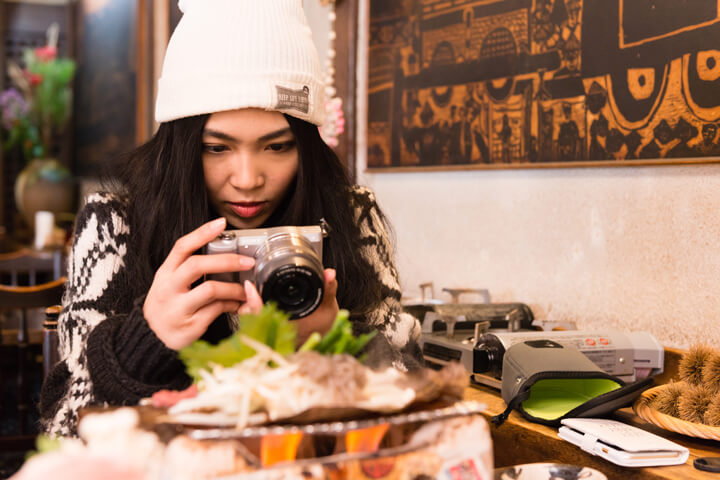 Takayama is well known for its delicious vegetables, some of the most beautiful produce in Japan comes from the surrounding mountains. I had to give points for visual presentation since this meal was as beautiful as it was delicious!
Like nothing I had seen outside of Japan. A huge leaf was placed on the grill surface to keep the ingredients from falling thru to the charcoal fire, and it also lent additional flavor to the meal. The fragrance of the baked miso and herbs was absolutely mouthwatering. As I chewed, I could experience the Japanese 'umami' flavor firsthand! I can still recall how juicy that cut of beef was, like an explosion of flavor in my mouth.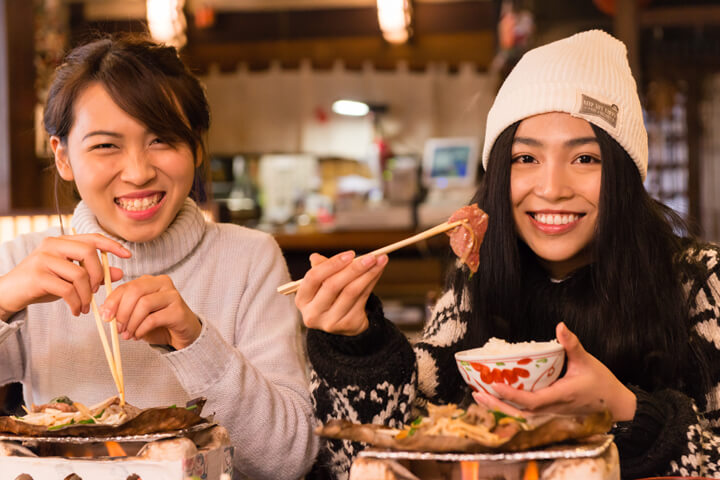 Besides Houbayaki, there were some other delicious things on the menu such as Sukiyaki and Tonkatsu that featured the famous beef.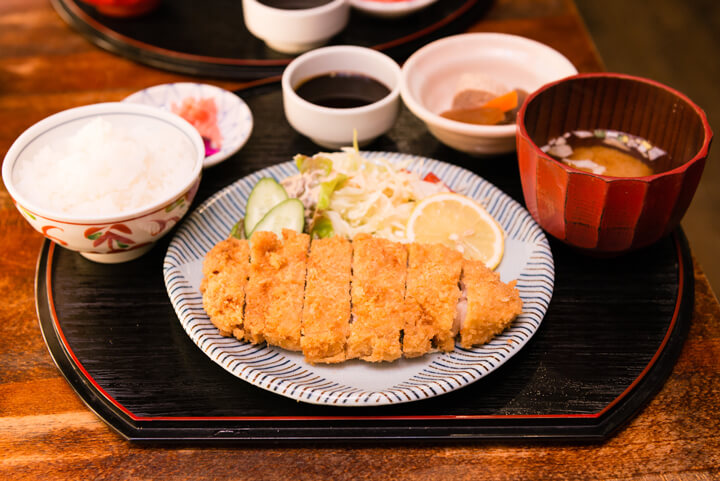 All of these dishes came from traditional style Japanese recipes, and they looked equally incredible. Unfortunately, at this point, I was much too full to continue eating and had to stop myself from ordering a second portion; even though I would've loved to try just a little bit more of that premium beef….
'Your Name' Movie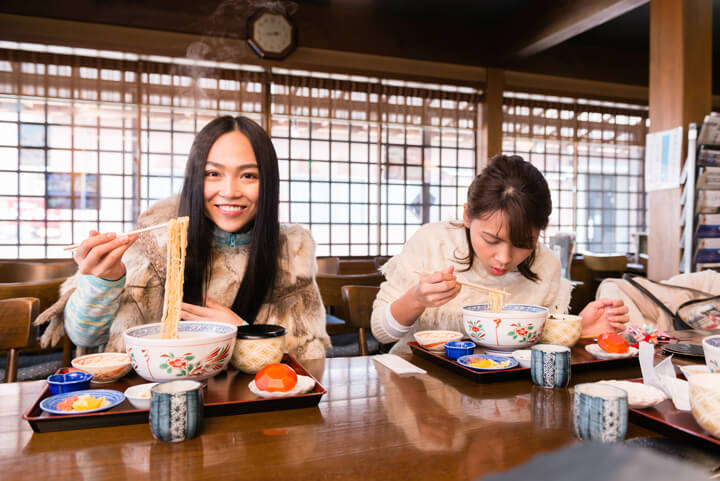 There was an old-fashioned ramen restaurant near the location of the Hina no Tsurushi Kazari house, and when we went inside I was shocked to see such a rural restaurant packed full of people!
It was explained to me that the reason for this restaurant's spike in popularity, is because this exact ramen restaurant was a model for the one used in the hit Japanese movie 'Your Name', an anime love story about two teens who switch bodies and fall in love with each other.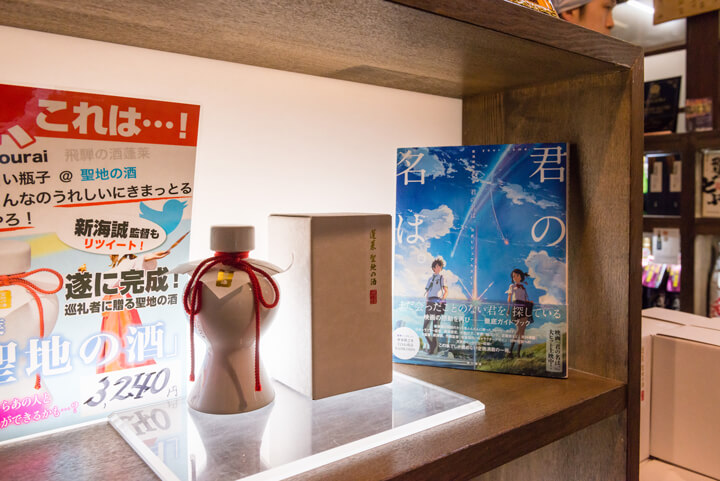 This movie is not only popular in Japan; it's the highest grossing anime film of all time internationally. I could really see the resemblance to the film once it had been pointed out to me. Apparently, the basis for the rural town in the movie is actually Hida Takayama. How cool is that!?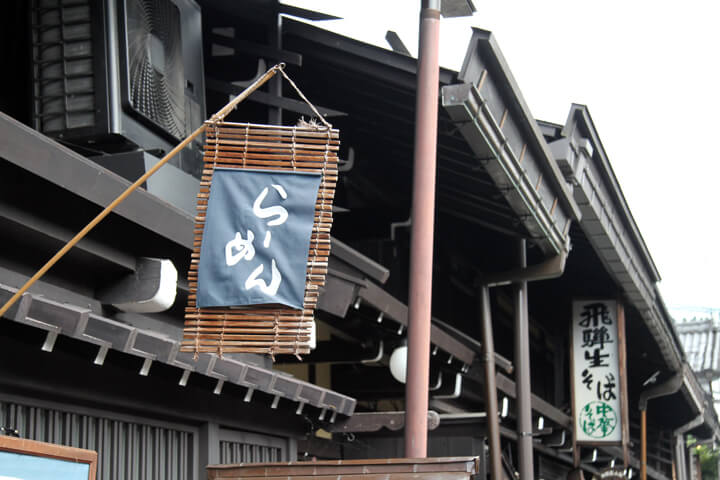 Since the movie came out, many big fans have taken a trip specifically to Takayama just to dine at this restaurant and take photos of some of the location references from the movie. The train station also happens to make an appearance in the film too! I decided to have a bowl of Takayama Ramen, and enjoy my own little 'Your Name' moment!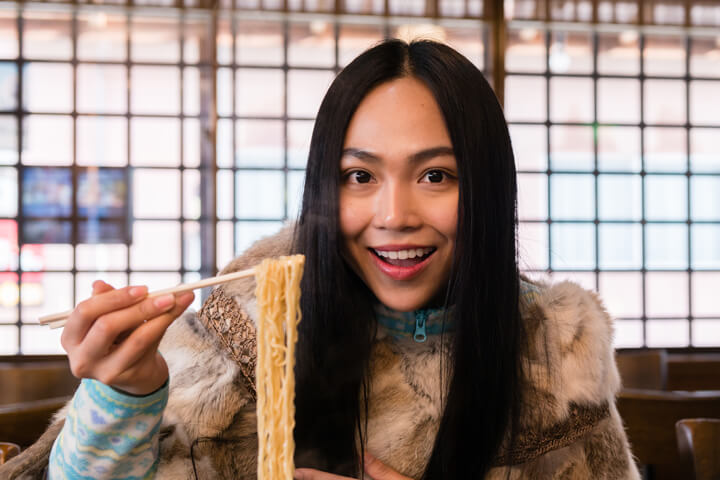 Takayama Ramen is different from what I've experienced in other cities in Japan. It's more of a Chinese style, I'm told. Made with a light soy sauce/chicken stock base and slender, crimped noodles.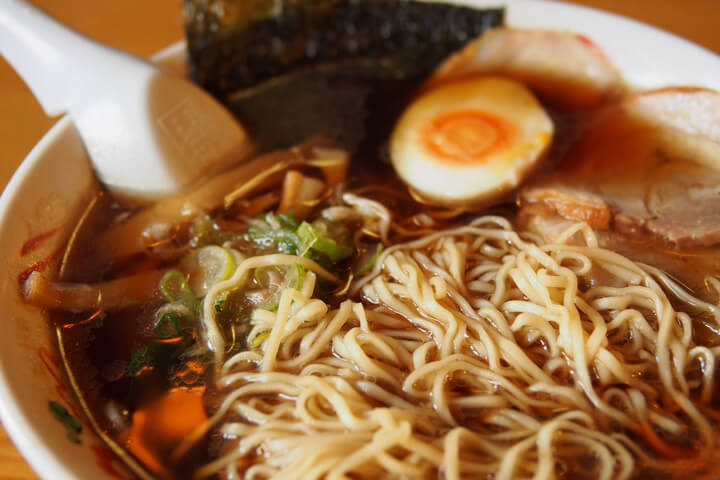 These thin noodles are excellent at soaking up the unique Takayama broth. Compared to other regions, Takayama-style ramen broth is not as oily and heavy on the stomach; you can eat a lot of this dish! It's topped with a delicious slice of pork belly and some locally grown green onion.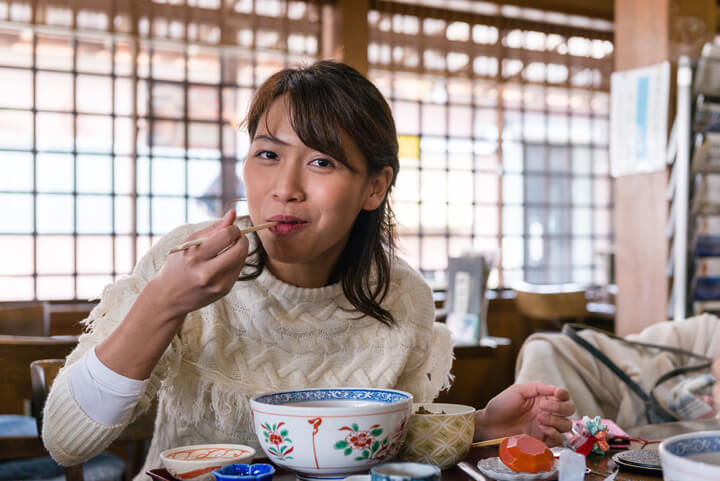 It's a more simple ramen style that this town is known for; most restaurants here put the focus solely on the ramen, with little to no side dishes offered. It's a great introduction for anyone who's new to the dish, and an interesting variation for die-hard ramen fans.
There's nothing like a piping hot bowl of ramen to warm you up on a cold day in a mountain town. Especially one that's straight outta the movies!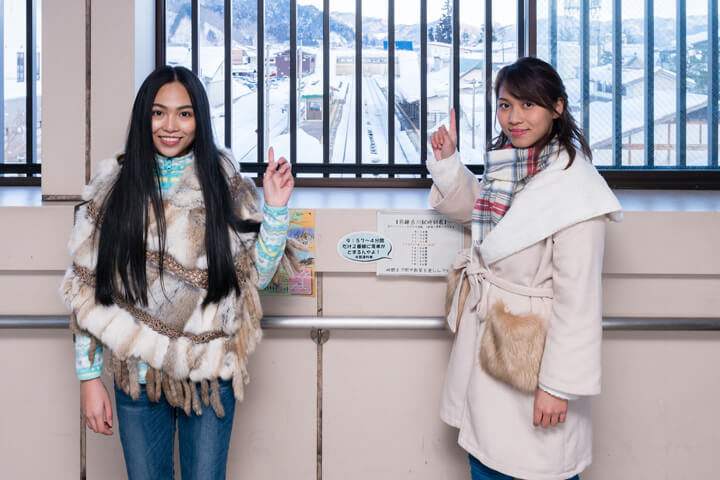 I even had a chance to check out the train station from the 'Your Name' movie on the way back. I lined up in the exact spot that appears in the film, and when the train came thru the station, I snapped a couple of well-timed photos.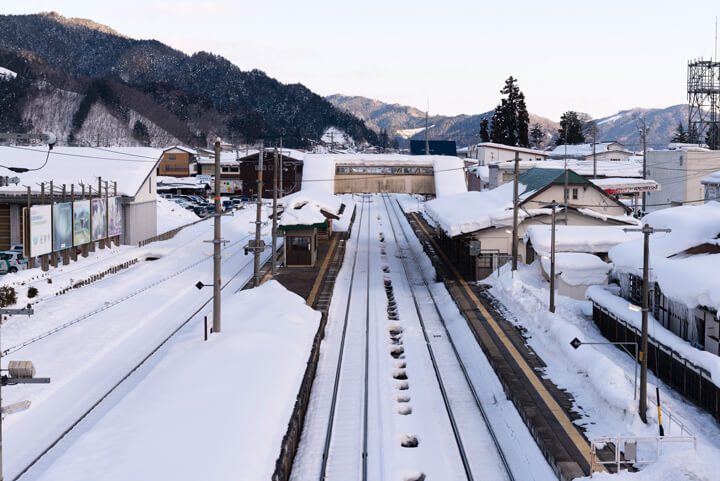 It looked EXACTLY like the movie; I was really impressed. Then I caught my train and headed home!
Written by

Maki Shima

Model/Writer

Written by

Miki Shima

Model

Photo by

Shinya Sameshima

International Award winning Photographer